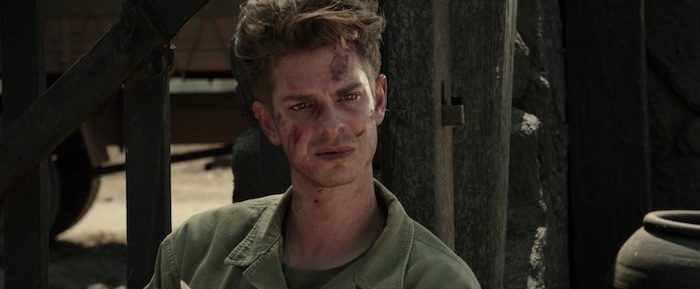 First Hacksaw Ridge trailer builds slowly then hits you in the heart
The first trailer for Hacksaw Ridge, the highly anticipated Mel Gibson-directed World War II drama, is finally here. Gibson, while seemingly always controversial, can do no wrong as a director in my mind, and this movie looks to be a heartfelt character study of one soldier's struggle to save as many men as he can rather than kill them during the war. I don't know what's more inspiring, the return of a director who many thought would never make it back or the true story of Desmond Doss brought to the big screen. Both are worth getting excited over, and Hacksaw Ridge is already generating hushed whispers regarding Oscar potential.
Watch the trailer for Hacksaw Ridge, read a plot synopsis, read an even more inspiring/most likely spoiler-filled Medal of Honor citation for Desmond Doss, and check out the first poster for the movie after the jump.