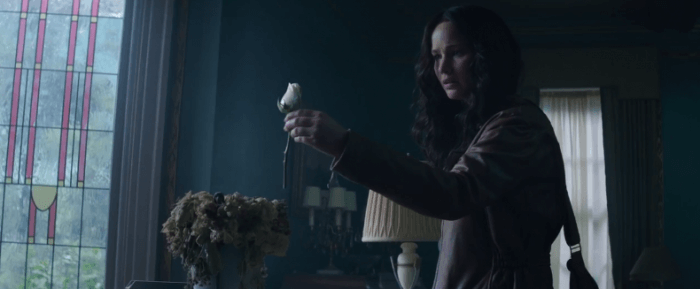 Katniss leads a rebellion in first full-length Mockingjay trailer
Last week we got a fiery character poster of Katniss for The Hunger Games: Mockingjay – Part 1, and now the first full-length trailer for the film has finally arrived. It seems like we've waited quite a while for the the stakes to get this high in regards to rebellion and resistance on Panem, with the first two movies focusing mostly on the games, and it's great to get a preview of a world swept up in the uprising.
As someone who hasn't read the books, it's been a bumpy ride up to this point in the film franchise for me. That said, the new trailer is pretty promising. Give it a watch after the jump.