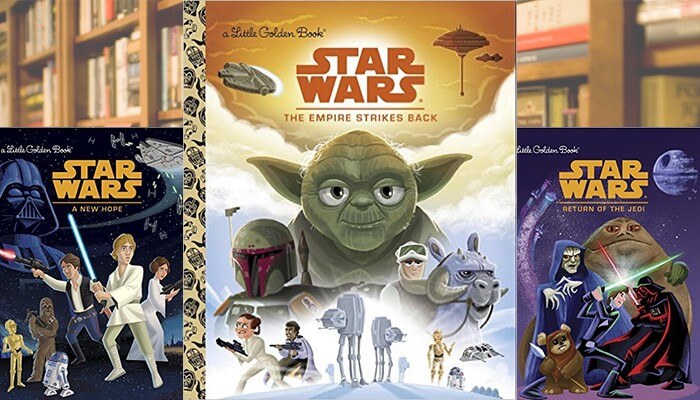 Star Wars episodes I-VI turning into Little Golden Books
It's silly how excited I am to see all six Star Wars films turning into a series of Little Golden Books! As in, these may have me more excited than Star Wars Episode VII, which feels ridiculous to say, but I grew up with a healthy collection of these books on my shelf as a kid. As an adult, having not seen that golden spine in easily a decade, I feel like adding all six books to my current book shelf is a no-brainer. I don't have kids, and I can't see myself having kids any time soon, but if that day ever comes it would be amazing to read them the epic adventure every night before bed. Got kids now, one on the way, or just a die-hard fan of the Star Wars series? How great are these Little Golden Books?!
Pre-order the entire collection, or pick and choose from all six individual books, after the jump!