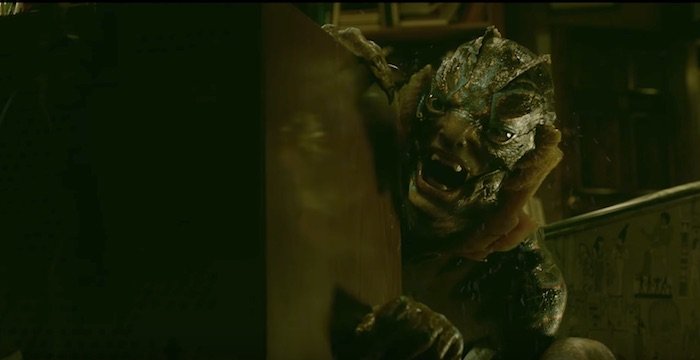 Guillermo del Toro's The Shape of Water trailers are full of wonder and weird
The Shape of Water is Guillermo del Toro's upcoming thriller/fantasy/fairytale, and if the trailers are any indication we can expect del Toro's iconic stamp of surreal innocence and naive danger. A new red band trailer just debuted, which is red band for language for the most part, but the film's R rating makes me optimistic that the director will continue to dig into the shadows in a way that only he manages to pull off. Del Toro always seems to be climbing his own Mountain of Madness toward more mainstream success (Blade, Hellboy, Pacific Rim), but it's like he'll drop something crazy and unique and then slide back down the mountain for a while. The Shape of Water looks great, but I don't see it catapulting him back up to the peak where I think he'd like to be in order to bring some of his more outrageous Lovecraft ideas to life.
Watch both the first full-length and the new red band trailers for The Shape of Water after the jump.