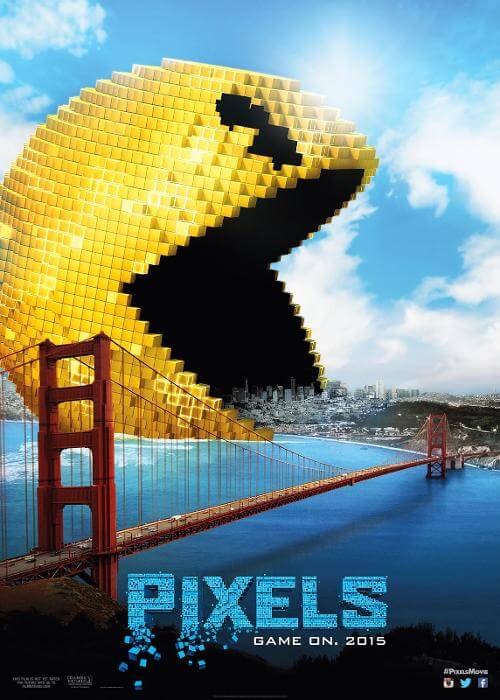 Geek Out! is a quick glimpse of something new and cool without a story's worth of text to wade through.
Adam Sandler and Peter Dinklage (along with many more familiar faces) are keeping people curious about their upcoming video game-themed movie Pixels. The film has director Chris Columbus (Home Alone, Harry Potter and the Sorcerer's Stone) behind the camera, and the plot synopsis sounds like all kinds of crazy fun.
If the first four posters that just surfaced are any indication, we'll see plenty of old school gaming references. That's the Pac-Man poster up above, and you can see the Donkey Kong, Centipede, and Space Invaders posters after the jump. Also, while no trailer has popped up yet, there is a plot synopsis available to fill us in on some details (after the jump as well).