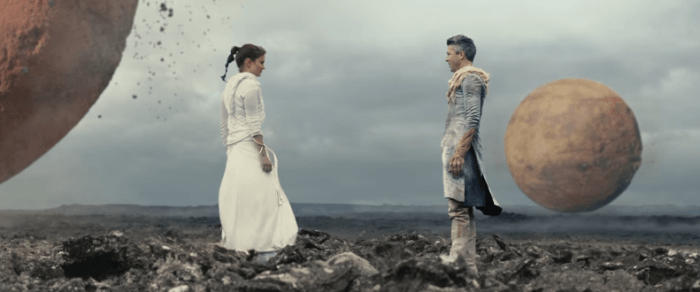 Ambition short film really about ESA Rosetta probe
Unfortunately, the intriguing trailer for Ambition from director Tomek Bagiński that popped up a little over a week ago wasn't for a full-length movie making its way to theaters. Instead, the trailer previewed a short film starring Game of Thrones star Aiden Gillen (Littlerfinger) as an "enigmatic Master" who's teaching his apprentice (Aisling Franciosi) something about nanotechnology, and the project was funded by the ESA (European Space Agency) to bring attention to their Rosseta robotic space probe.
Now, the short is available in its entirety, and you can watch it after the jump! It's pretty fantastic.