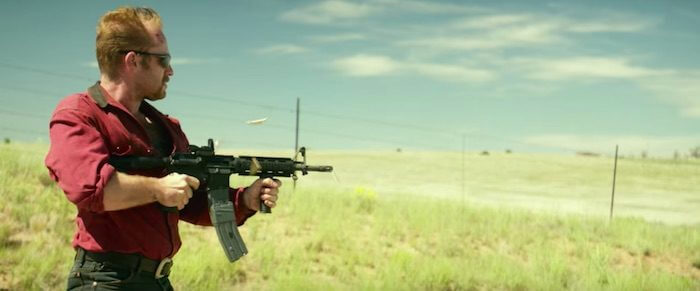 Hell or High Water pits Jeff Bridges against some good ol' boys
The first trailer for Hell or High Water debuted earlier this week, and the movie looks like a subtle Americana Robin Hood story starring some pretty heavy hitters. I've always been a fan of the underused Ben Foster, and this summer looks like it'll treat him well (with both this and Warcraft in theaters). Same goes for Chris Pine, who's been a pleasure to watch since his dirty, crazy hillbilly role in Smokin' Aces, and he's got Star Trek coming out this summer as well. In Hell or High Water, it looks like Foster and little brother Pine are doing a bit of bank robbing to help save momma, and before long the pair have cowboy hat-wearing Jeff Bridges trying to track them down. The movie looks full of heart and country grit, and I'm looking forward to seeing it when it hits theaters in August.
Watch the first trailer, read a detailed plot synopsis, and check out a poster for Hell or High Water after the jump.