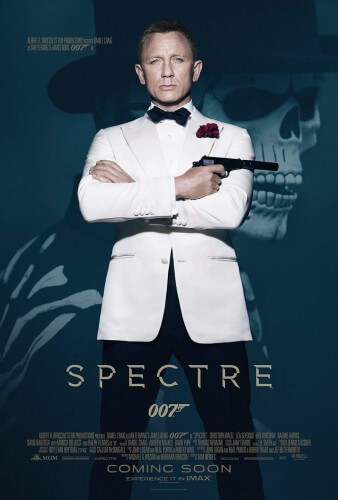 Geek Out! is a quick glimpse of something new and cool without a story's worth of text to wade through.
Bond looks stoic and dangerous in new Spectre poster
Are 007 movies prefaced with 007? Or James Bond? Or is the newest 007 movie simply titled Spectre? Regardless, the upcoming final installment in Daniel Craig's series of James Bond movies, Spectre, got a new poster to remind us that Bond still means business. The film's marketing is playing up the Dia de los Muertos aspect a little bit, and it'll be interesting to see how director Sam Mendes ups the ante. What do you think of the trailers and the newest poster? Did you enjoy Skyfall, and are you looking forward to seeing Spectre?