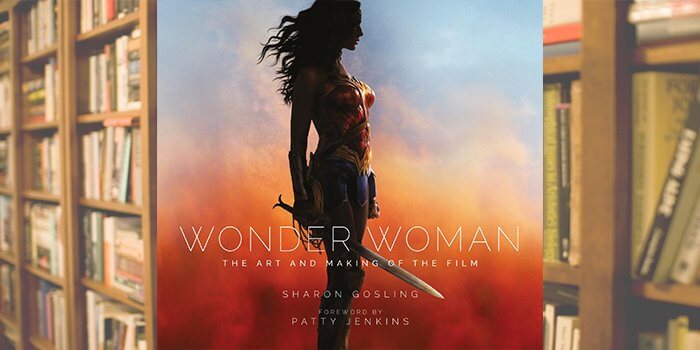 Wonder Woman: The Art and Making of the Film is the coffee table book for fans
DC Comics fans and big-screen universe defenders finally have a strong film to rally behind with Wonder Woman. Director Patty Jenkins essentially hit it out of the park on the solid, one-small-step moonwalk for female directors front, with some outlets touting Wonder Woman's success as a battle finally won and another glass ceiling finally broken. Regardless of how you feel about behind-the-scenes accomplishments, it's safe to say Wonder Woman's success is a DCU godsend, paving the way for wayward fans to rejoin the fold. All signs point to Jenkins returning for a Wonder Woman sequel, and fans young and old can't seem to get enough of Gal Gadot's blockbuster superheroine.
If you're in that camp, proud of what DC has done and happy to support Wonder Woman as an old-made-new screen icon, you'll want to get your hands on Wonder Woman: The Art and Making of the Film from Titan Books. In true art and making of fashion, the book peeks behind the camera and teases movie magic from conception and production stages of the movie. I've said it once and I'll say it again–I'm a sucker for these art books, and I thoroughly enjoy flipping through the pages regardless of the movie just so I can see how those who made it happen went about their process and brought their vision to life.
Wonder Woman: The Art and Making of the Film doesn't break from formatting conventions in unpredictable ways, but it's fun to see storyboards, costume designs, set piece creation, and all the in-betweens come together to craft a big-screen, big-budget blockbuster. Take a look inside the book, read a little bit more about what's between the covers, and snag your copy of Wonder Woman: The Art and Making of the Film after the jump.
Wonder Woman has stepped in front of the camera more than once since the comic book character's creation way back in 1941, but this is her first outing as the focus in a movie of this size. That means more attention gets paid to costumes and more prep goes into recreating iconic locations and character moments. The movie had fun breathing life into Themyscira and the warrior women who call it home, and the book gives us plenty of good looks at props and mockups that helped mold the final look of the movie. It's easy to forget just how much work goes on behind the scenes and in the costume department, with most movies of this caliber trying to get every little detail just right, so it's always cool to see the artist's dirty table or an incomplete storyboard.
What we see on the big screen is often only a small piece of the content created for a movie. Hundreds of sketches, digital mockups, barebones direction notes, and hours of b-roll or unused shots get left on the cutting room floor. Concept art imagines characters in countless costumes and in a wide range of situations that never makes it to the screen, but it's these snippets and scratches that help inform what works and what doesn't throughout production. Sometimes, concept artist renderings are cropped and blended with other elements to create an aesthetic or provide a general direction for the art department, and other times a particularly inspired shot idea or vivid piece of concept art can be directly translated to the screen to inspire some of a movie's more memorable moments. Wonder Woman: The Art and Making of the Film features both the scribbles and the aspirational art pieces scattered throughout its pages, and I had a good time digging them out while reading quotes and production notes from cast and crew.
Nestled neatly in the back of Wonder Woman: The Art and Making of the Film is a thin envelope with the Wayne Enterprises seal on it. I initially didn't want to spoil what was inside, leaving it a surprise for those who pick up the book, but after some thought I decided that doing that would be a let down when you finally opened up the envelope. Inside, you'll find the photo Bruce Wayne discovers of Wonder Woman lined up with her World War 1 fighting friends, so that's a nice touch.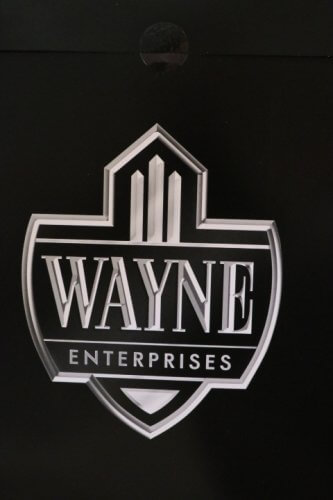 Admittedly, Wonder Woman: The Art and Making of the Film is pretty straightforward through its cast, characters, set pieces, and storyline formatting, but that doesn't mean it's not worth adding to your collection. If you're a Wonder Woman die-hard or a new convert who fell in love with the movie and are ready to eat up anything Wonder Woman, you owe it to yourself to pick up a copy of this book. It's a great coffee table centerpiece and would sit nicely between the Batman v Superman: Dawn of Justice art book and the inevitable companion piece for Justice League.
Buy WONDER WOMAN: THE ART AND MAKING OF THE FILM now!