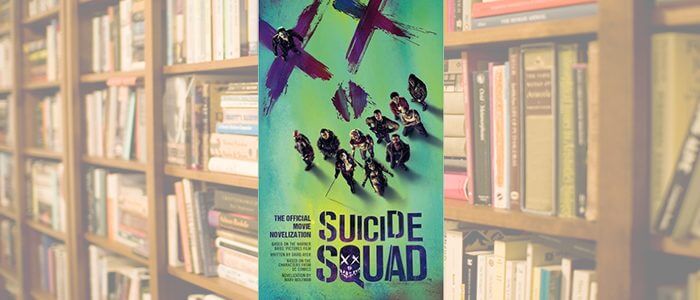 Suicide Squad: The Official Movie Novelization is a quick, scattered read
There's a chance you can still catch Suicide Squad in theaters somewhere if you haven't seen it yet. For those looking to complement the movie with some reading material, Titan Books has released a novelization to hopefully help fill in some cracks. I actually read through the book before I watched the movie, which is rare, so I went in knowing the plot and all the beats. Should I have been surprised that the movie wasn't great? Did the book illuminate any of the glossed over bits the movie missed? Honestly, I just wasn't impressed with either iteration of the Suicide Squad story, but the book was a little meatier than the movie (as is usually the case).
Whether you can't get enough of these characters, want to read into motivations, or simply enjoy movie novelizations, Suicide Squad: The Official Movie Novelization might be worth a quick look. Read a short review after the jump.