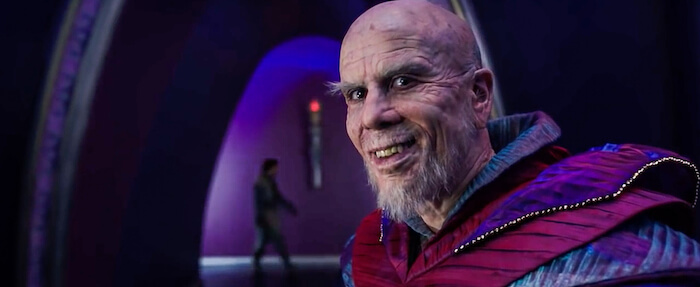 Clancy Brown's gyrating chuckle is the highlight of the Warcraft gag reel
It's always fun to see behind the scenes through movie bloopers. The gag reel for Warcraft just popped up online, and it's worth a watch for the cast chuckles and Clancy Brown silliness. I could listen to Clancy Brown talking nonsense as an orc for an hour and never get tired of him having a good time. Other than Brown's moments, the bloopers highlight a handful of crack ups from most of the cast as well as some motion capture-inspired ridiculousness. There's fun to be had by all whether you loved or hated the movie.
So, if you want to see Ruth Negga try to land a full-tongue macking on Dominic Cooper, Ben Foster cracking up in full makeup, or Clancy Brown gyrating on a motion capture set, give the blooper reel for Warcraft a watch after the jump.