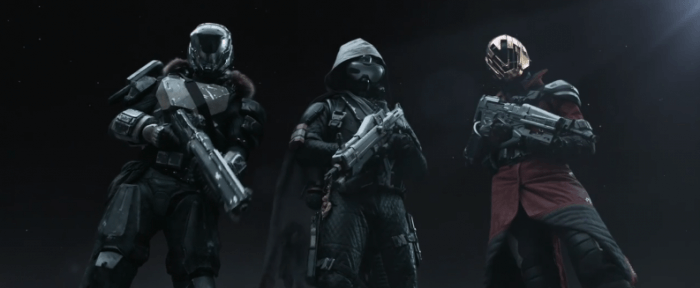 Geek Out! is a quick glimpse of something new and cool without a story's worth of text to wade through.
Way back in May, Jon Favreau directed a fun live-action trailer for the upcoming Destiny video game, and today another awesome live-action trailer has popped up to keep Bungie/Destiny fans salivating until the game's release on September 9th. The first thing that immediately jumped out at me while watching the new "Become Legend" trailer was the voice of Peter Dinklage (of Game of Thrones fame) as the floating robot sidekick. Kind of cool!
Check out the new live-action trailer for Destiny after the jump.