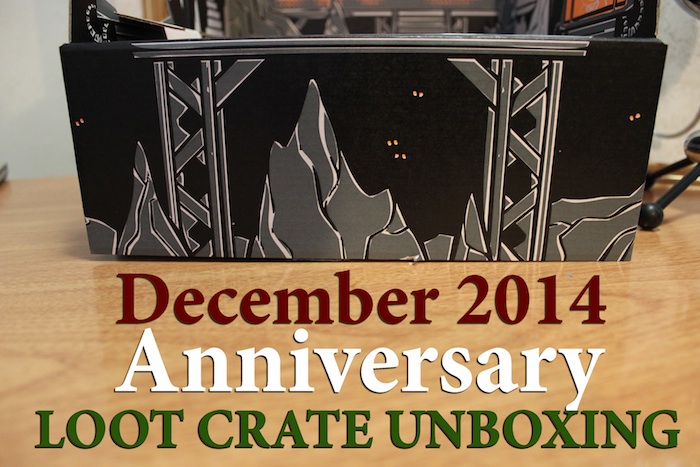 Tetris, Ghostbusters, and The Simpsons in December's Crate
The last Loot Crate of 2014 is December's "Anniversary" themed crate, and its contents celebrate the 30th anniversary of the Tetris video game and the first Ghostbusters movie as well as the 25th anniversary of The Simpsons. Full of exclusive items like a microfiber wallet, stickers, comic books, figures, and more, this month's box was a lot of fun to open up. Actually, to be honest, I probably had as much fun taking pictures and setting up figures in the diorama on the inside of crate, and I slipped a comical Batman/Firefly crossover snippet in at the end of my short video.
Take four minutes and watch me crack into the December 2014 "Anniversary" crate from Loot Crate after the jump!