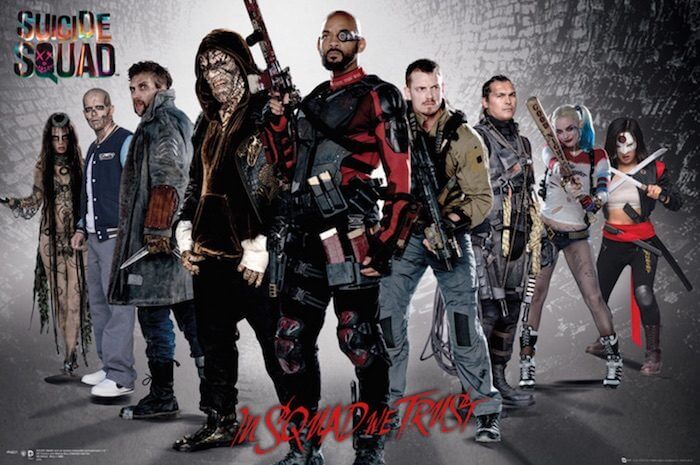 Suicide Squad posters showcase a few members the cast
DC's upcoming oddball Suicide Squad continues to tease its bad guy attitude through the movie's marketing (even if that attitude leans a bit toward the Hot Topic aisle). A new batch of promo posters popped up recently focusing both on the ensemble cast as well as a few solo characters. That's one of them above toting the tagline "In Squad We Trust" with the main crew lined up. What do you think?
After the jump you can check out character posters for Jared Leto's Joker, Margot Robbie's Harley Quinn, and Will Smith's Deadshot as well as two more ensemble posters that are kind of fun. If anything, I'm looking forward to Suicide Squad for its new ensemble and the involvement of director David Ayer (Fury, Training Day, End of Watch). He seems to be having a blast here, so I'll give him the benefit of the doubt. Give the new posters a look!