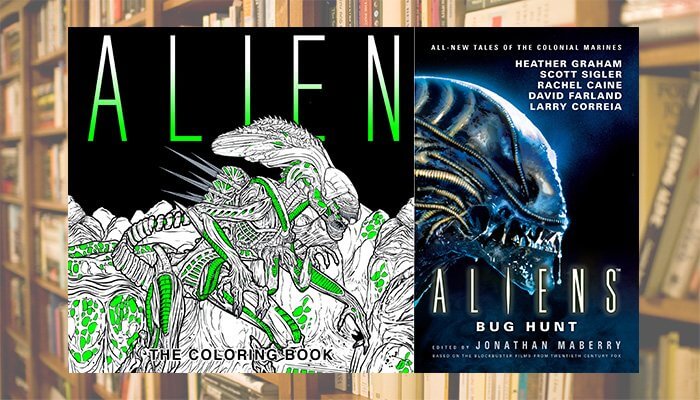 Alien: The Coloring Books and Aliens: Bug Hunt are musts for franchise fans
From the awesome folks over at Titan Books comes two new Xenomorph-filled books just in time for Alien Day! While Alien: The Coloring Book and Aliens: Bug Hunt are two very different books, both run the gamet through the Ridley Scott/H.R. Giger-created horror universe in new and exciting ways.
Alien: The Coloring Book is, as you guess, a coloring book that's pages are filled with black and white illustrations from the first four films in the growing series. There may be a few abstract (but still awesome) renderings as well, but they're all waiting for you to fill them in with graphic, eye-popping color.
Aliens: Bug Hunt is a brand new collection of short stories (18 in total) featuring the iconic movie monster in a number of new and movie-inspired scenarios. And again, both are available just in time for Alien Day, so pick them up and get your Xenomorph fix!
Read a short review and take a peek inside the pages of Titan Books' newest Alien/Aliens books after the jump.