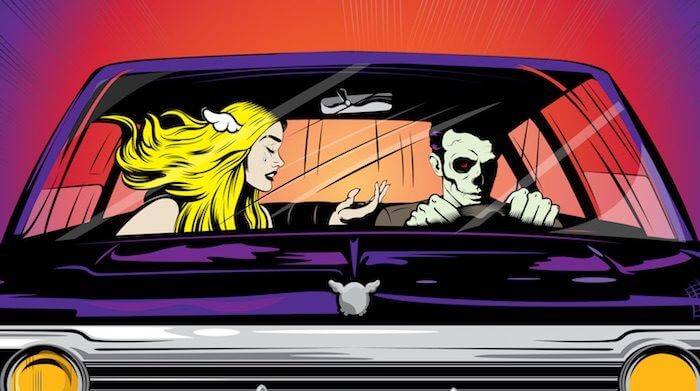 Review of Blink 182's new album California
Remember that new album from Blink 182 that was hinted at earlier this summer? Well, California, the new 16-track album from Blink 182, dropped on July 1st, and it's unfortunately far from revolutionary. The new lineup, which sees Tom Delonge replaced by Alakaline Trio's Matt Skiba on lead guitar – Mark Hoppus and Travis Barker on bass and drums still – is really missing that almost-grating high pitch that Tom brought to the trio. What was hoped to be a return to their pop-punk pedestal is instead a rehash of teenage rowdiness, aging angst and nostalgia, and an I'm-too-old-for-this-shit over-polished repetition. There are a few bright spots that'll stick their catchy choruses to you, but for the most part California is borderline forgettable. As a long-time Blink 182 fan, I wanted more from this album.
Read more about why I wasn't won over by Blink 182's new album California after the jump.