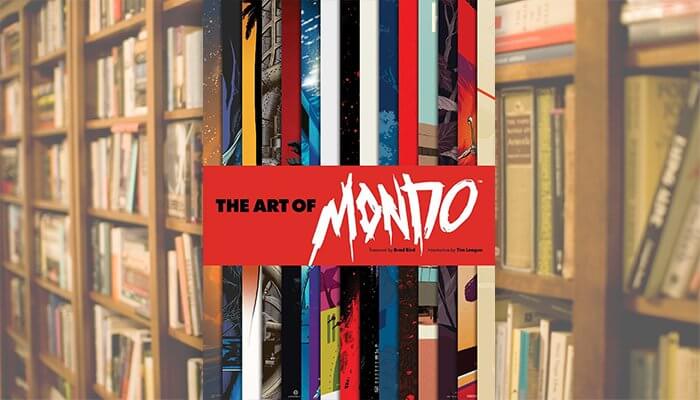 The Art of Mondo book is a must-have for film and poster fans
The Art of Mondo is a relatively new book (released in October) from publisher Insight Editions, and it's an essential coffee table staple for any film fan who also has an affinity for fantastic poster art. That's my elevator pitch, and I'm sticking to it. I've had a copy of The Art of Mondo on my table for a little while now, and to be completely honest I've delayed sharing a sneak peek inside the book for three reasons.
First, Alamo Drafthouse, the theater chain and umbrella company responsible for Mondo, saw it's CEO Tim League and others attempt to climb out of the sexual harassment cesspool before the book was released. That in itself is difficult to get around as a film fan, a movie blogger, and a supporter of the artwork Mondo consistently puts out.
Second, The Art of Mondo is a dense book that's worth taking your time with. Each poster from Mondo is usually a masterpiece in its own light, so poring over every page is a must.
Third, I just haven't been able to give Midroad Movie Review the attention it deserves these last few months, and that's disappointing. As we near the end of the 2017, I'm making plans to give the site a facelift and hopefully find a heartbeat that I can use to bring it back to life.
But the goal of this post is to take a closer look inside The Art of Mondo–to appreciate the art of monstrous men for what is it, as Claire Dederer recently suggested in the Paris Review–if the controversy surrounding Mondo/Alamo Drafthouse is a challenge to sidestep. The Art of Mondo is more than a coffee tale art book, even if it is that, and each section offers a brief introduction from a contributor that highlights the company's creation and progress through the years. There's a history of Mondo buried in here, is what I'm trying to say, and both the art and the history of the company are worth digging into.
Ready to dive in? Take a peek inside the pages of The Art of Mondo after the jump.