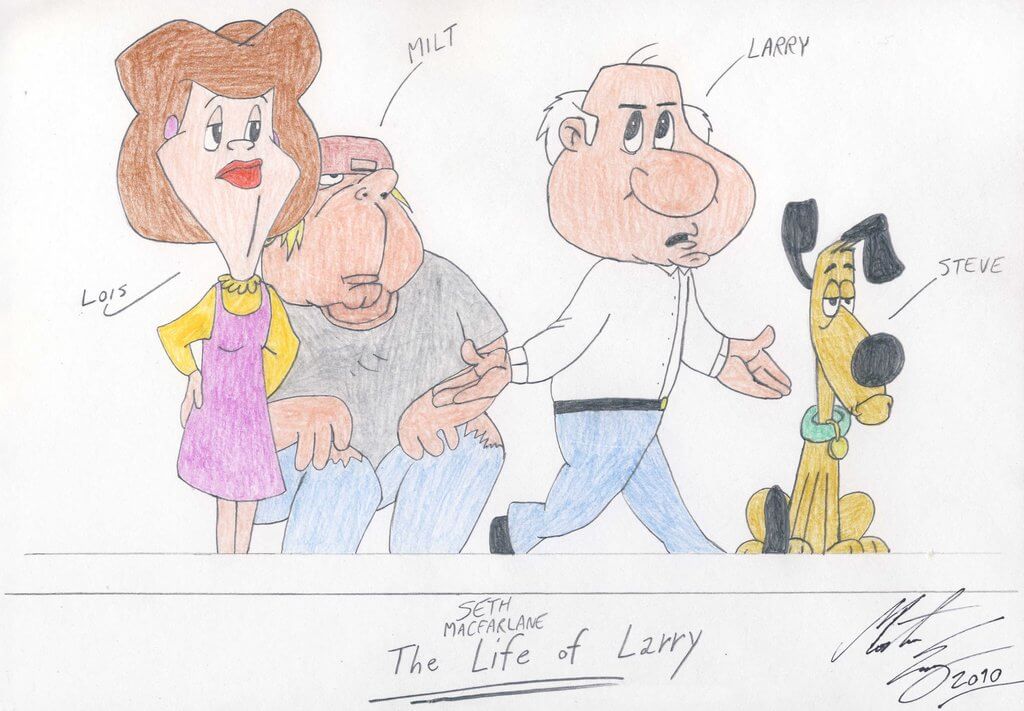 Family Guy saw different forms before becoming the show it is today
The above image was drawn by DeviantArtist MontenEng21 depicting the first incarnation of Seth Macfarlane's Family Guy. The original short titled "The Life of Larry" was created by Macfarlane when he was only 22, and a pilot for a follow-up was presented to Cartoon Network in 1996. The show would have been called "Larry & Steve", and although a few familiar voices are present something about the cartoon is a little…off.
Watch the "The Life of Larry", the Cartoon Network pilot, and also the original pilot for Family Guy after the jump!
Here's the original student film:
And here's a pilot for the evolution of the show, Larry & Steve, for Cartoon Network:
Just for fun, here's the original pilot for the series for your viewing pleasure: