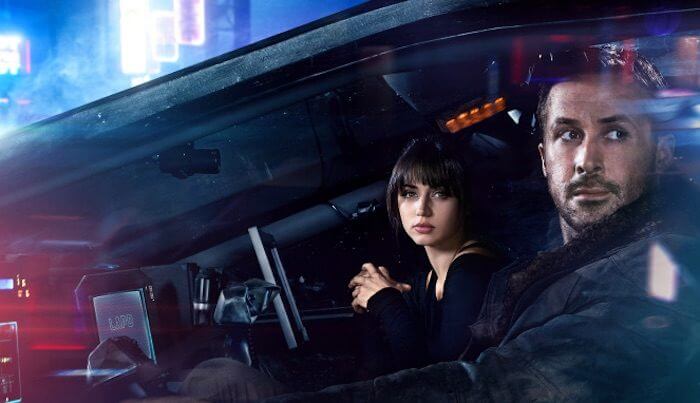 Gosling tracks down Ford in first Blade Runner 2049 trailer
Blade Runner 2049 got it's first trailer a while back, and I apologize for only just now sharing it and being absent from the site for a little while. That said, the trailer is worth the quick watch if you're as excited about the Blade Runner sequel as many movie/sci-fi fans seem to be. Director Denis Villeneuve (Sicario, Prisoners, Arrival) has said he's a sci-fi buff, and there are rumors he's being eyed to direct a Dune remake, so there's a good chance we'll see more sci-fi films from Villeneuve in the future. One thing's for sure, Blade Runner 2049 looks to be an aesthetic and spiritual successor to Ridley Scott's original film. The style is there, the talent is teased, and I for one am really looking forward to seeing what Villeneuve and crew bring to the universe.
If you haven't seen it yet, the new Blade Runner 2049 trailer is worth the watch. It's short and subtle without giving too much away, so check it out after the jump.
Again, not too much is given away by the first trailer, but we can see Ryan Gosling's character searching for and finding an aging Harrison Ford. Is Ford/Deckard a replicant? Will the decades-old question finally be answered? Only time will tell.
Not familiar with the original Blade Runner? Shame on you. Regardless, just like the trailer, the official plot synopsis for Blade Runner 2049 gives little away while still teasing a continuation of the story and world we saw Scott bring to life back in 1982. Here's the plot synopsis:
Thirty years after the events of the first film, a new blade runner, LAPD Officer K, unearths a long-buried secret that has the potential to plunge what's left of society into chaos. K's discovery leads him on a quest to find Rick Deckard, a former LAPD blade runner who has been missing for 30 years.
Blade Runner 2049 stars Harrison Ford, Ryan Gosling, Ana de Armas, Jared Leto, Robin Wright, Lennie James, Dave Bautista, Mackenzie Davis, and Barkhad Abdi. The movie hits theaters on October 6, 2017.