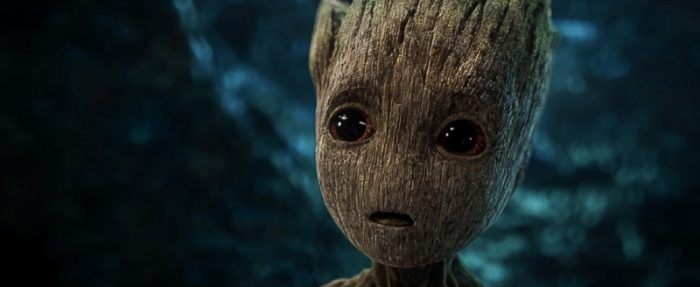 Baby Groot and Drax steal the show in new Guardians of the Galaxy Vol. 2 trailer
Guardians of the Galaxy Vol. 2 is shaping up to be one of the most enjoyable Marvel movies to hit the big screen, which is saying a lot given the nature of the Marvel Cinematic Universe in general. A brand new full-length trailer for Guardians of the Galaxy Vol. 2 just dropped, and it does a great job of reminding us why we love the film's two alien oddballs (Drax and Groot). Humor is the name of the game in this new trailer, with eye-popping action backgrounding some laugh-out-loud moments, and I personally can't wait for this movie to hit theaters next May. It just looks like so much fun.
Can't get enough Guardians of the Galaxy? Watch the brand new trailer for the film after the jump.
Director James Gunn appears to have carried the tone he established in the first film over to the sequel, and fans are falling in love with Groot (now Baby Groot) and Drax all over again. From Baby Groot's cute misunderstanding in the beginning of the trailer to his don't-mess-with-me madness later on, Drax's unhinged chopping at the inside of some alien to his unashamed laughter at Star-Lord's revealed secret, these characters are going to be a blast to see in action again. Plus, there are a handful of characters and familiar faces we've yet to see revealed (Elizabeth Debicki as Ayesha, Kurt Russell as Ego, and Sylvester Stallone in some capacity). I can't wait to settle into a theater seat next spring.
Here's the plot synopsis that's still floating around for Guardians of the Galaxy: Vol 2:
Set to the backdrop of 'Awesome Mixtape #2,' Marvel's Guardians of the Galaxy Vol. 2 continues the team's adventures as they traverse the outer reaches of the cosmos. The Guardians must fight to keep their newfound family together as they unravel the mysteries of Peter Quill's true parentage. Old foes become new allies and fan-favorite characters from the classic comics will come to our heroes' aid as the Marvel cinematic universe continues to expand.
Guardians of the Galaxy Vol. 2 stars Chris Pratt, Zoe Saldana, Dave Bautista, Michael Rooker, Karen Gillan, Kurt Russell, Sylvester Stallone, Elizabeth Debicki, Nathan Fillion, Glenn Close, Sean Gunn, Tommy Flanagan, and the voices of Bradley Cooper and Vin Diesel. The movie hits theaters on May 5, 2017.