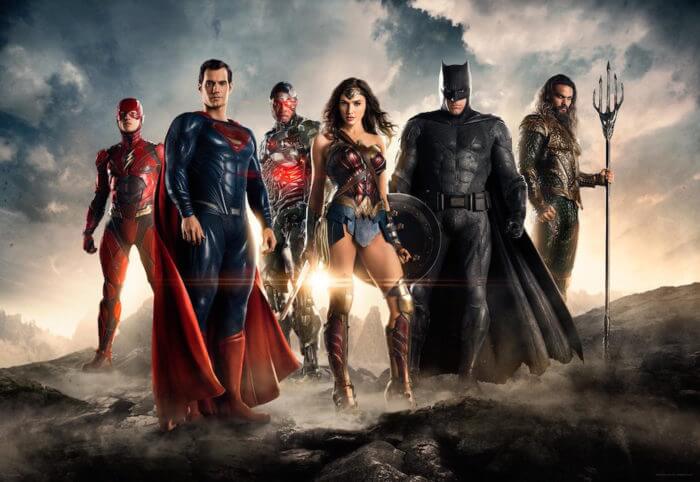 Justice League Comic-Con trailer has Bruce Wayne assembling the team
"Footage" from DC's upcoming Justice League movie debuted at this year's San Diego Comic-Con, but we might as well call the video the trailer it is. The beats are there, with Ben Affleck's Bruce Wayne assembling his team one-by-one, and we even get a nice ensemble shot of the entire Justice League together. So, it's a trailer, and it's worth watching if you're a fan of what the folks over at DC are trying to do with their cinematic superhero universe. It's hard not to be at least curious, and it looks like everyone involved is committed to making this (the MCU-sized mashup/solo movie franchise) happen. Here's hoping Justice League comes together stronger and more promising than Batman v Superman did.
Watch the first extended footage/teaser trailer for Justice League after the jump.
Lots of jokes, a bit of slow-mo Jason Momoa/Aquaman, and a quick glimpse of the Justice League. Is it enough to satisfy your DC appetite for something bigger than standalone films for a while? Justice League doesn't hit theaters until November 17, 2017, so we've got some time. I'm not sold quite yet, but it is pretty cool to see these characters on the big screen, teaming up, and going on a new adventure. Call me naiive, but I have fun with these superhero movies most of the time, and Justice League looks like it could be enjoyable.
Until more marketing material rears its head, which it's bound to do between now and next November, here's an official plot synopsis for Justice League for us to sink our teeth into:
Fueled by his restored faith in humanity and inspired by Superman's selfless act, Bruce Wayne enlists the help of his newfound ally, Diana Prince, to face an even greater enemy. Together, Batman and Wonder Woman work quickly to find and recruit a team of metahumans to stand against this newly awakened threat. But despite the formation of this unprecedented league of heroes—Batman, Wonder Woman, Aquaman, Cyborg and The Flash—it may already be too late to save the planet from an assault of catastrophic proportions.
Justice League sees Zack Snyder returning as director and stars Ben Affleck as Batman, Henry Cavill as Superman, Gal Gadot as Wonder Woman, Jason Momoa as Aquaman, Ezra Miller as The Flash, Ray Fisher as Cyborg. Don't be surprised if a few other familiar faces pop up in supporting roles as well.