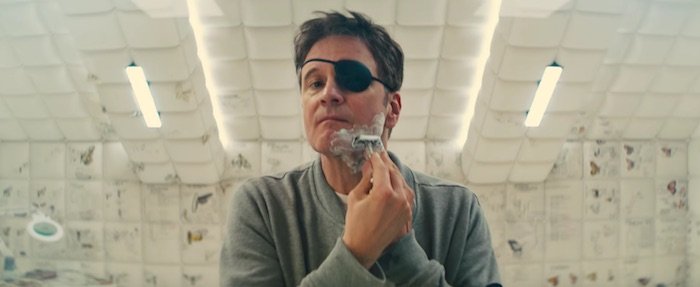 Kingsman: The Golden Circle trailer delivers the goods
UPDATE: New "official trailer 2" for the movie also included after the jump.
Kingsman: The Golden Circle finally dropped it's highly anticipated first trailer, and it's all over the place in terms of setup, action, and surprises. Personally, I thoroughly enjoyed the first Kingsman, but anyone who says the movie didn't come out of nowhere and throw everyone for a loop is lying. Now, with the sequel, we know what to expect tonally, and the trailer delivers for the most part. Eggsy is back. A few fresh faces are shown. A few old friends rear their heads. Overall, a solid teaser for an oddball sequel to an strange-but-enjoyable film no one saw coming.
Watch the first trailer for Kingsman: The Golden Circle and read a short plot synopsis for the movie after the jump.
What do you think? Were you a fan of the first film? Does the trailer whet your appetite and excite you enough to justify a sequel? What a weird movie this is, with its ultraviolence and sense of humor that's somewhat askew, but it's great to see more big names joining the world (originally a graphic novel) director Matthew Vaughn brought to the big screen. And Harry is back?! What's that all about? Also, Channing Tatum and Jeff Bridges are bound to be entertaining as the Kingsmen's American equivalents the Statesmen. Plus, there's no real hint at what The Golden Circle is, so there's still plenty to uncover.
In case the trailer wasn't enough to entice, here's a short plot synopsis for Kingsman: The Golden Circle.
With their headquarters destroyed and the world held hostage, members of Kingsman find new allies when they discover a spy organization in the United States known as Statesman. In an adventure that tests their strength and wits, the elite secret agents from both sides of the pond band together to battle a ruthless enemy and save the day, something that's becoming a bit of a habit for Eggsy.
UPDATE: And here's a second full-length trailer previewing the sequel:
Kingsman: The Golden Circle stars Taron Egerton, Mark Strong, Sophie Cookson, Channing Tatum, Halle Berry, Colin Firth, Jeff Bridges, Julianne Moore, Pedro Pascal, and Vinnie Jones. The movie punches, kicks, and shoots its way into theaters on September 22, 2017.