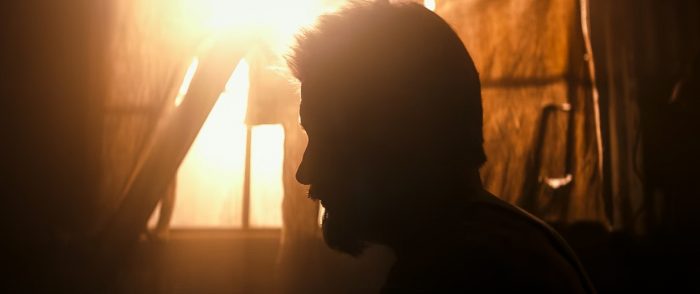 Logan trailer sees Hugh Jackman and Patrick Stewart dirty and broken
The first trailer for Logan dusted off a grizzly Wolverine and put him through the Johnny Cash ringer. The movie is bound to draw comparisons to The Last of Us, the video game about a bearded survivor protecting a young girl from dangerous people, and all the trailer needs is virus-infected monsters to sell the live-action adaptation. As is, the trailer for Logan gives us a grim look at some very familiar characters, which is a welcome change of pace from the oversaturated superhero smash-bang-aliens archetype. The R-rating definitely doesn't hurt, with Logan pulling a page from Deadpool's book, and it's about time we see Wolverine succumb to the bloodlust and slash some people to pieces on screen.
For now, the first trailer for Logan will have to tide us over, and it goes down like a dusted-off bottle of Jack Daniels. Give it a watch and check out the first poster after the jump.
I was going to share the red-band trailer for Logan as well, but the only extra snippet of footage is a second of claws-through-head action. Other than that, the red-band trailer floating around is identical to the trailer above.
Not surprisingly, 20th Century Fox still has its fingers wrapped tightly around their Wolverine property, but Jackman has to give up his torch sometime (as sad as that might make fans). When that happens, chances are the powers that be at Fox will either try to recast Wolverine and strangle as much money out of the character as possible or there's always the chance Marvel will worm its way in somehow and reclaim their lost Weapon X. One can always hope.
The Last of Us comparisons aside, damn, does this first trailer make the movie feel like a whole different animal. The Johnny Cash score paired with Jackman and Stewart covered in dust in what looks nothing like a superhero movie – its beautiful in its own way. Here's hoping Logan lives up to the early hype, utilizes the R-rating without going overboard, and rolls the credits on this iteration of the character with something special (if this is Jackman's last romp as Wolverine, but I can't imagine studios would pass up the opportunity of a Wolverine/Deadpool rumble). Unfortunately, right now there's no official plot synopsis to clear the haze, so we'll have to wait for more Wolverine 3 details and continue the anticipation until Logan hits theaters next spring.
Logan was directed by James Mangold and stars Hugh Jackman, Patrick Stewart, Dafne Keen, Boyd Holbrook, Stephen Merchant, Richard E. Grant, Doris Morgado, Elizabeth Rodriguez, and Eriq La Salle. The movie hits theaters on March 3, 2017.