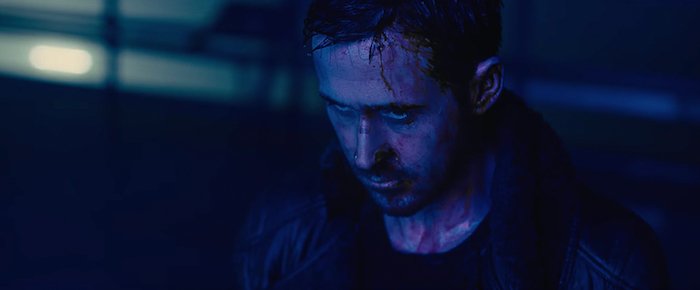 Everyone might be a replicant in the new New Blade Runner 2049 trailer
A brand new full-length trailer for Blade Runner 2049 dropped this morning, further teasing the sequel to Ridley Scott's sci-fi icon. Thirty-five years later, director Denis Villeneuve (Arrival, Sicario) aims to advance the story using both fresh and familiar faces. The visual style from the original is present, the trailer's dripping with tension and uncertainty, and Villeneuve has an impressive track record–all signs point to Blade Runner 2049 being something special. Here's hoping the movie lives up to the growing hype.
Watch the second trailer (technically first official full-length) for Blade Runner 2049, read a short plot synopsis, and check out two new posters for the movie after the jump.
Looks great, and it's nice to see our first good looks at Dave Bautista and Jared Leto's characters. I haven't been following the Blade Runner sequel as closely as some, but I get the impression Leto is the antagonist (possibly with ties to the Tyrell Corporation or another replicant producer). Villeneuve has an eye for using the details to make us focus on a larger picture, so it's exciting to imagine a more developed world that digs deeper into the mythos first adapted for the big screen by Ridley Scott.
If you haven't read Philip K. Dick's original short story "Do Androids Dream of Electric Sheep" or watched the first Blade Runner movie, do yourself a favor and digest both before the sequel hits theaters. In the meantime, here's a short plot synopsis to fill in some Blade Runner 2049 details:
Thirty years after the events of the first film, a new blade runner, LAPD Officer K, unearths a long-buried secret that has the potential to plunge what's left of society into chaos. K's discovery leads him on a quest to find Rick Deckard, a former LAPD blade runner who has been missing for 30 years.
Blade Runner 2049 boasts a cast that includes Harrison Ford, Ryan Gosling, Ana de Armas, Jared Leto, Robin Wright, Lennie James, Dave Bautista, Mackenzie Davis, and Barkhad Abdi. The sequel to the sci-fi classic hits theaters on October 6, 2017.