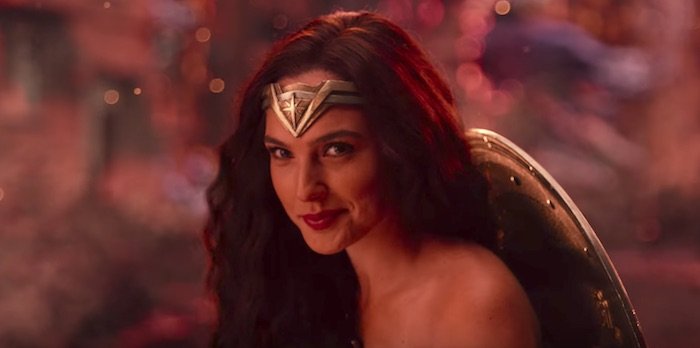 Superman died, but the Justice League is alive and kicking in new trailer
What's there really to say about DC's upcoming Justice League movie at this point? Love it, hate it, or shrug your shoulders over it and the GIGANTIC MONEY MAKING MACHINE superhero tentpoles have become, Justice League is hitting theaters next month. A new trailer dropped today to cement the team's beat-em-up-together attitude, give fans a new song cover to Google, and sneak in glimpses of the villain and his disposable henchman while also hinting at the possible return of Superman. It's a lot to digest, regardless of whether you love this stuff or not, so it's probably worth the watch just so you can halfway decipher what people are talking about in the office tomorrow morning.
Check out the brand new full-length Justice League "Heroes" trailer and ten character posters after the jump.
There's a lot of crumbling stone and broken…everything…on display here, so viewers who thought the end of Batman v Superman got a bit CGI-heavy shouldn't get their hopes up for a more toned-down outing. Again, what more can you say about the movie at this point that hasn't already been said by more devoted and more informed sites who will more than likely break this new full-length trailer down frame-by-frame to mine for comic book gold. I'm unashamed to admit I know next to nothing about the comics, so I'm on this weird ride just like the rest of you folks. Signs point to Justice League being a bit more quirky (thanks to Ezra Miller's Flash and Jason Momoa's Aquaman), and I'm willing to bet Joss Whedon's late addition to the party helped lighten the mood just a bit. Did you like the trailer? Hate the trailer? Sick of all the hype? Hyped beyond belief?
Whichever camp you're in, here's the short plot synopsis for Justice League that's been floating around for a while:
Fueled by his restored faith in humanity and inspired by Superman's selfless act, Bruce Wayne enlists the help of his newfound ally, Diana Prince, to face an even greater enemy. Together, Batman and Wonder Woman work quickly to find and recruit a team of metahumans to stand against this newly awakened threat. But despite the formation of this unprecedented league of heroes — Batman, Wonder Woman, Aquaman, Cyborg and The Flash -— it may already be too late to save the planet from an assault of catastrophic proportions.
Justice League stars Ben Affleck, Gal Gadot, Jason Momoa, Ezra Miller, Ray Fisher, Henry Cavill, Amy Adams, Amber Heard, J.K. Simmons, Connie Nielsen, Willem Dafoe, Diane Lane, Jeremy Irons, Jesse Eisenberg, and Ciarán Hinds. The Justice League movie hits theaters on November 17, 2017
And here are ten new-ish (I seem to remember the color-doused ones dropping already) character posters featuring the Justice League lineup in different colors and poses: