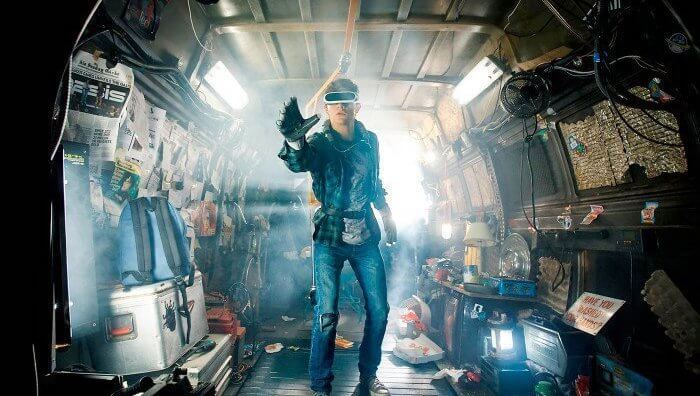 Spielberg's Ready Player One adaptation gets a crazy trailer
Ready Player One made a big splash as a novel in 2011 and found a home in the hearts of '80s nostalgia enthusiasts the world over. Steven Spielberg, the '80s nostalgia auteur himself, decided the book was perfect source material for a live-action, big screen adaptation, and the first trailer for his movie proves there will be plenty of in-book references for the director to play with. Personally, I wasn't smitten by the book, and I felt the '80s pop culture references were a bit heavy handed at times, but I can imagine a movie adaptation in the hands of Spielberg (and backed by the cast this movie has) being a ton of fun. The trailer teases plenty of recognizable characters and creatures, and the book was packed with enough references to fill a few Spielberg toy boxes, so it'll be cool to see what makes the cut and what gets left out.
Not sure what Ready Player One is? Check out the trailer for the movie after the jump.
Ready Player One is essentially Willy Wonka & the Chocolate Factory mixed with that Gerard Butler movie Gamer. If that kind of blend intrigues you, you may want to check out Ernest Cline's book before the movie hits theaters next year. Again, I thought there was too much silly "let's quote Ferris Bueller" fluff stuff around the interesting parts, but I'm convinced the movie will find an audience. For one, Spielberg is involved. That guarantees butts in seats. Second, '80s and '90s nostalgia (you can see The Iron Giant there in the trailer) is a strong draw. Third, the movie's big McGuffin is virtual reality and a Second Life-type world called the Oasis, and it's probably going to be a pretty accurate crystal ball look at what the near future (in real life) may bring.
Still not convinced Ready Player One is up your alley? Here's a short plot synopsis:
When the creator of an MMO called the Oasis dies, he releases a video in which he challenges all Oasis users to find his Easter Egg, which will give the finder his fortune. Wade Watts finds the first clue and starts a race for the Egg.
Ready Player One stars Tye Sheridan, Simon Pegg, Mark Rylance, T.J. Miller, Ben Mendelsohn, Olivia Cooke, Lena Waithe, Ralph Ineson, and Hannah John-Kamen. You can catch the movie in theaters on March 30, 2018.