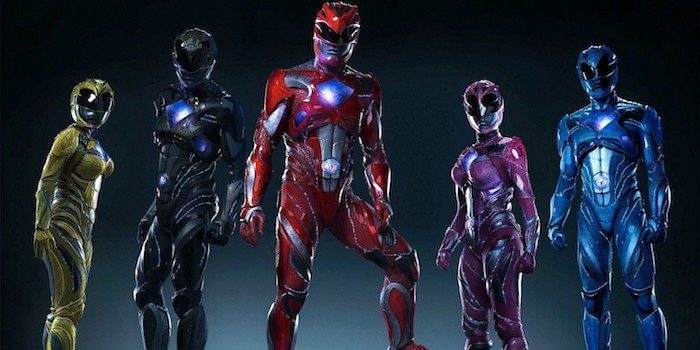 Saban's Power Rangers teaser trailer showcases the misfit teen cast
Have you been holding your breath for the first teaser trailer for Saban's Power Rangers movie? Well, you'll have to wait a little longer to get the full "it's morphin' time" effect, because the teaser trailer that debuted recently features more teen misfit friendship than it does suits and robots. In fact, there are no suits and no robots. Power Rangers is taking the subtle route with its first teaser trailer, focusing on the misfit teens who become rangers after a period of self-discovery instead of stuffing all the explosions and special effects down our throats in the first go. Online trolls *cough* Max Landis *cough* are already comparing the movie to other teens-with-powers predecessors, but for now it's too early to judge, especially with heavy hitters like Bill Hader, Bryan Cranston, and Elizabeth Banks (for the most part) missing from the trailer.
If you've been curious, definitely give the first teaser trailer for Saban's Power Rangers movie a watch after the jump.
What do you think? The trailer plays it light with the mighty morphin' side of the coin and instead focuses on a group of teens who find strange objects and gain supernatural strength. If it sounds a little like the movie Chronicle to you, you're not alone. Max Landis, who penned Chronicle and apparently had some hand in Power Rangers at one point, took to Twitter like he usually does to voice his disgruntled opinion soon after the trailer dropped. He wasn't happy, to say the least. Personally, I think the trailer is fun regardless of the Chronicle-like elements, and we know there's much more to see (the suits, more Elizabeth Banks as Rita Repulsa, Bryan Cranston and Bill Hader as Zordon and Alpha 5, the Zords, etc.). Hopefully the full-length trailer will focus more on the Power Ranger/morphin' action and and less on the teens jumping/punching aspect.
If you're unfamiliar with the long-running Power Rangers series, here's an official plot synopsis for the new movie to fill in some details:
Saban's Power Rangers follows five ordinary high school kids who must become something extraordinary when they learn that their small town of Angel Grove – and the world – is on the verge of being obliterated by an alien threat. Chosen by destiny, our heroes quickly discover that they are the only ones who can save the planet. But to do so they will have to overcome their real-life issues and band together as the Power Rangers before it is too late.
Saban's Power Rangers stars Ludi Lin, Naomi Scott, RJ Cyler, Becky G, Dacre Montgomery, David Denman, Elizabeth Banks, Bill Hader, and Bryan Cranston. The movie opens in theaters on March 24, 2017.