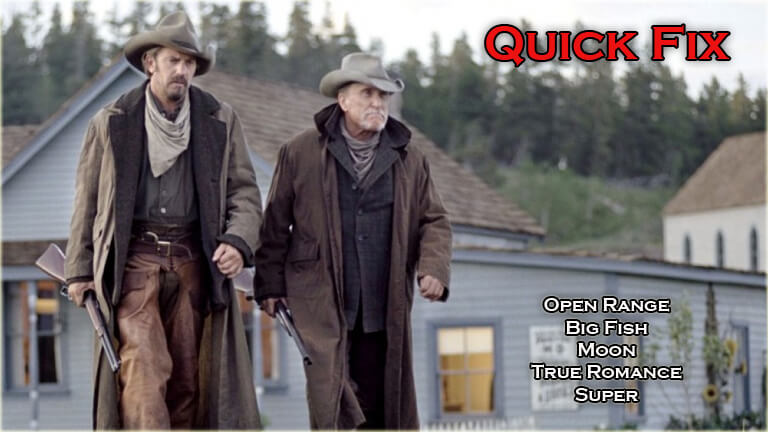 Quick Fix Movies To Watch #1-5 start things off with more than a few bangs
Quick Fix Movies To Watch is a weekly column of mixed movie suggestions for both the avid film fan and the casual movie-goer. Dive in, swim around a little bit, and come up with a new movie or two you think is worth watching. They're all great!
Quick Fix movie picks #1-5 include Open Range, Big Fish, Moon, True Romance, and Super.