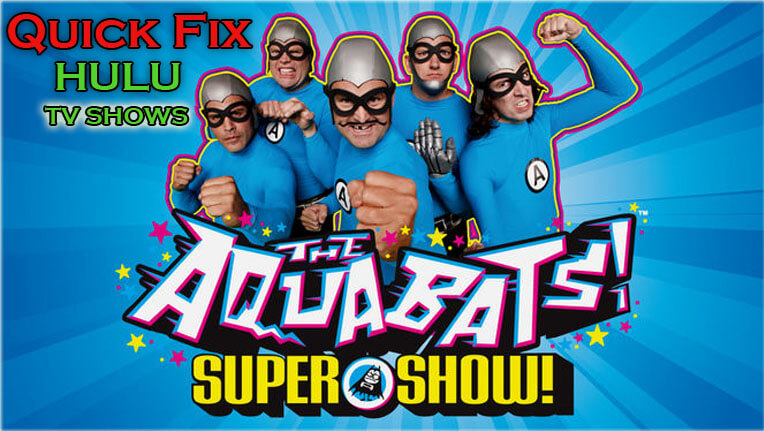 What worth-watching TV shows are available on Hulu?
**DISCLAIMER – Hulu occasionally rearranges their content. Any suggestions found in this list are available at the time of posting, but Hulu's offerings are subject to change.
This reel of Quick Fix Hulu focuses on TV shows. Whether you're looking for a laugh (America's Funniest Home Videos), hoping to get lost in some drama (Lost, Grey's Anatomy), are in the mood for a quirky yet relatable show set in the workplace (The Office, Parks and Recereation), or want to scare yourself a bit (Look, The X-Files) Hulu has a little something for everyone. You just have to do a some digging to find the good stuff.
Uncover a few gems and get addicted to a new show after the jump!
QUICK FIX HULU TV SHOWS #1 – THE OFFICE - Seasons 1-9
With the recent series finale nicely wrapping up the 9 season run in an emotionally satisfying bow, the American version of The Office is now available in its entirety on Hulu. That means you can start from episode one and watch all the way through without missing a note. The series has proven to be insightful, often hilarious, and infused with a heartfelt cast of characters you won't soon forget. If you haven't become a part of The Office's extended family yet you're missing out, and starting now is a perfect time to get in on the goodness.
~~

QUICK FIX HULU TV SHOWS #2 - PARKS AND RECREATION - Seasons 1-5
At first glance Parks and Recreation is a carbon copy of The Office, but after watching an episode or two one realizes Parks and Rec is its own beast. The show is extremely enjoyable, and many times the humor and character development on display stands above the show's paper company counterpart. Leslie Knope and her colorful supporters in the Parks and Rec office managed to break ground, dig deep, pour, and secure a solid foundation on television over the past few years. If you're a fan of The Office, or feel like The Office has been getting stale for a while, give Park and Recreation a shot and fall in love with a new set of characters.
~~
QUICK FIX HULU TV SHOWS #3 - LOOK - Season 1
Look is the kind of show that, often brutally, shows us the underbelly of our messed up society. In a world where we're being filmed by various cameras (security, phones, etc), and when you tap in to each of these avenues to see what's being recorded, a lot of what we see isn't as pretty as we'd hoped. That said, this show is pretty great in its attempt to capture the highs and lows of living day to day in a mixed up world. Not for the easily disturbed, Look dives deep into the cesspool of humanity and comes up with a few hidden gems.
~~

QUICK FIX HULU TV SHOWS #4 - AMERICA'S FUNNIEST HOME VIDEOS -1 Season
While what's on Hulu right now isn't the classic, Bob Saget-starring America's Funniest Home Videos, what we do get is loads of the same ol' family friendly laughs we know and love. Turn on an episode of AFV anytime and revel in the lack of planning and well thought out execution that each video brings to the table. You're guaranteed to laugh out loud at least once during every episode, and often times harder than you have in a while. Enjoy some AFV with the family, or down a few brews with some friends and laugh a little on a different level.
~~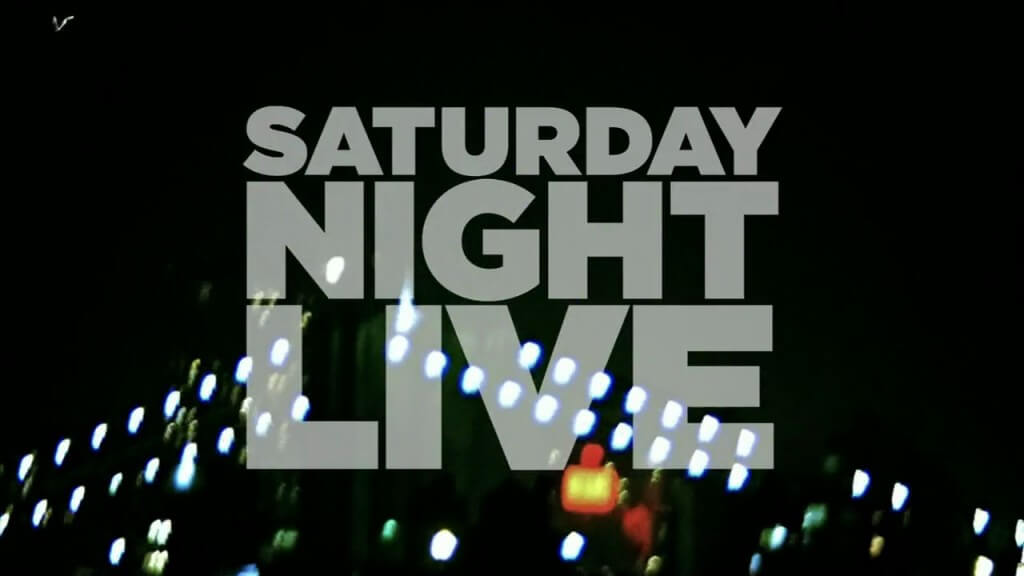 QUICK FIX HULU TV SHOWS #5 - SATURDAY NIGHT LIVE - Seasons 1-38
Saturday Night Live in its entirety (well, minus some skits and musical guests here and there) is available on Hulu! That means all your favorite characters from over the years in one place, and you could literally only watch SNL for months on end if you wanted to. The show has its great moments, and it also has its not-so-great moments, but when it hits the laughs are out loud and thoroughly enjoyable. Dive in to some of the best comedic television ever while its all available!
~~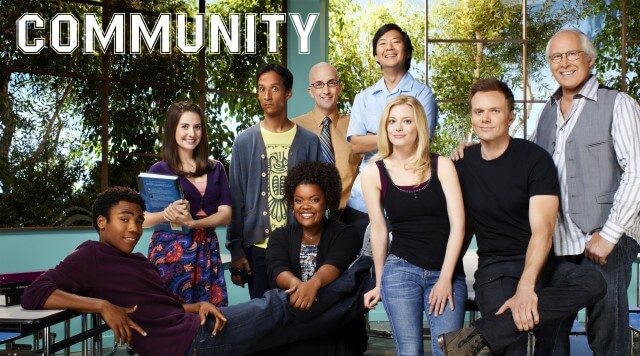 QUICK FIX HULU TV SHOWS #6 - COMMUNITY - Seasons 1-4
The scare that Season 4 of Community would dip in quality has blown over, and the most recent episodes hold up to the best of them. The show is easily one of the most enjoyable on television right now in terms of comedic subtleties and likable characters. Chang = awesome. Troy & Abed (in the morning) are a friendship duo for the ages, Annie is *drool* Allison Brie *incoherent sounds of mind stopping due to hotness*….where was I? Anyway, check out Community! You'll be glad you did.
~~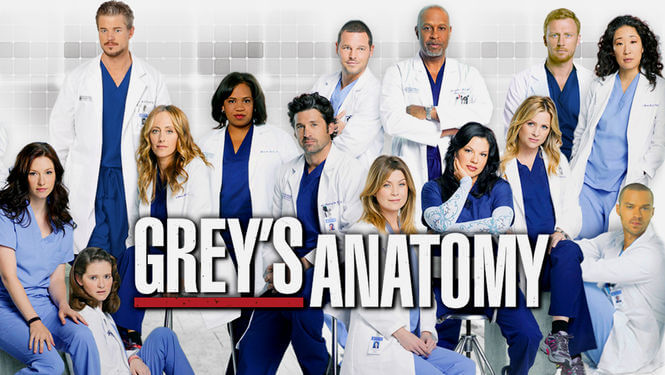 QUICK FIX HULU TV SHOWS #7 - GREY'S ANATOMY - Seasons 1-9
Grey's Anatomy has an avid following that can easily enjoy the entire series thanks to Hulu. The show is a medical drama ala ER and a few others, and also like ER it was able to make it past the first few seasons and find new fans for quite some time. Whether you're looking to re-watch your favorite episodes, or simply start the series fresh on a recommendation from a friend, you can get it all on Hulu!
~~
QUICK FIX HULU TV SHOWS #8 - SOUTH PARK – Seasons 1-16
South Park has become the 2nd longest running animated TV show after The Simpsons, and Hulu has the entire series of adventures from the four well-known, fowl-mouthed little boys in Colorado. Stan, Kyle, Cartman, and Kenny have been to space (multiple times), done battle with corporations both large and small, saved the world from destruction, and have still managed to go to school and even move up a few grades in the time they've been on air. South Park's satirically topical momentum doesn't show any signs of stopping, and the film's creators Trey Parker and Matt Stone seem to have a creative well of comedy that just won't dry up. We can enjoy new episodes along with the old as long as Hulu continues to host the show.
~~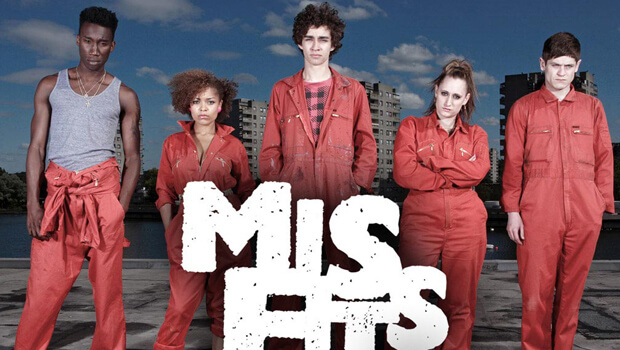 QUICK FIX HULU TV SHOWS #9 - MISFITS – Seasons 1-4
A UK series centered around a group of misfit teens who learn to live with new-found not-so-super powers, Misfits is mature, smart television through and through. The first episode sets the scene, and by episode two we're deep into some very crazy stuff. It's bold and funny while being thought-provoking and emotionally rattling, and you'll be thinking about this show long after each episode has ended. Much like Heroes, Misfits sees a group of regular people coping with life changing revelations. Highly recommended!
~~
QUICK FIX HULU TV SHOWS #10 - LOST – Seasons 1-6
A series full of mystery and metaphor, Lost captivated audiences worldwide for the first few seasons with its clever intertwining of story lines and the promise that an answer to countless questions was just around the corner. The crash of Oceanic Flight 815 is at the center of it all, and its passengers peel back their many layers as they struggle to survive and understand the aftermath. The show unfortunately dipped in quality, and for a while seemed to be as lost as the viewers, but fans who hung onto each episode are mostly unanimous in their satisfaction with the conclusion that tied everything together. That's more than a lot of good shows can say after six seasons!
~~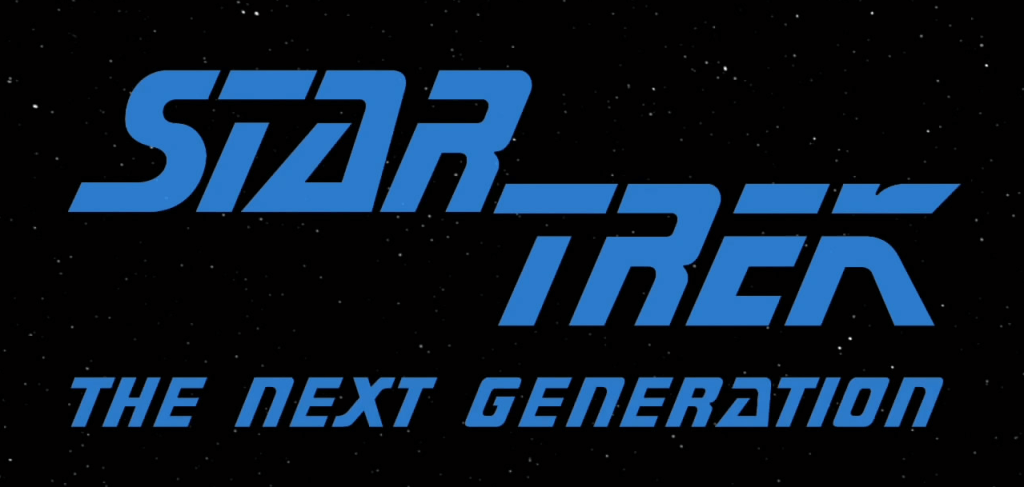 QUICK FIX HULU TV SHOWS #11 - STAR TREK: THE NEXT GENERATION – Seasons 1-7
Arguably the best television series in the long line of Star Trek incarnations, Star Trek: The Next Generation "was the one with Patrick Stewart" and "that guy from Reading Rainbow" for people only semi-familiar with the show. The showed followed Captain Jean-Luc Picard and his crew through space as they spread diplomacy and peace to planets, peoples, and odd entities. The blend of science fiction and intelligent political dialogue held up well enough for The Next Generation to earn a few movies after the series wrapped up (which can't be said for every Star Trek series), and fans are still hoping to see the crew of the USS Enterprise appear in some capacity on the big screen once more. Get your fill of this much-loved series in its entirety right now on Hulu!
~~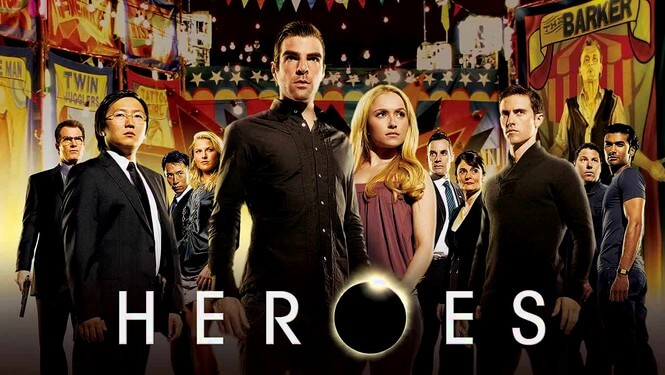 HEROES – Seasons 1-4
As with Lost, Heroes suffered from a dip in quality after an explosion of an introduction. That said, if you approach the show like my roommate suggests (with each season being its own contained comic book-type story) then its actually thoroughly enjoyable throughout. With four seasons available on Hulu you can take in each season in its entirety, take a break, then hop back on the Heroes train for another complete adventure of ordinary people who realize they're not as ordinary as they may have thought.
~~

MERLIN – Seasons 1-4
The wizard, warriors, and whimsy of legend came to the small screen in 2008, and Merlin saw the magic-wielding wise man grow from a young pup just finding himself into the all-powerful aged-looking sage he became. With a fresh, young cast the show imagined a fantastical world with mythical creatures and characters we've grown to know re-imagined in an enjoyably adventurous way. If you're a fan of the Arthurian legend then Merlin could just become your new favorite show!
~~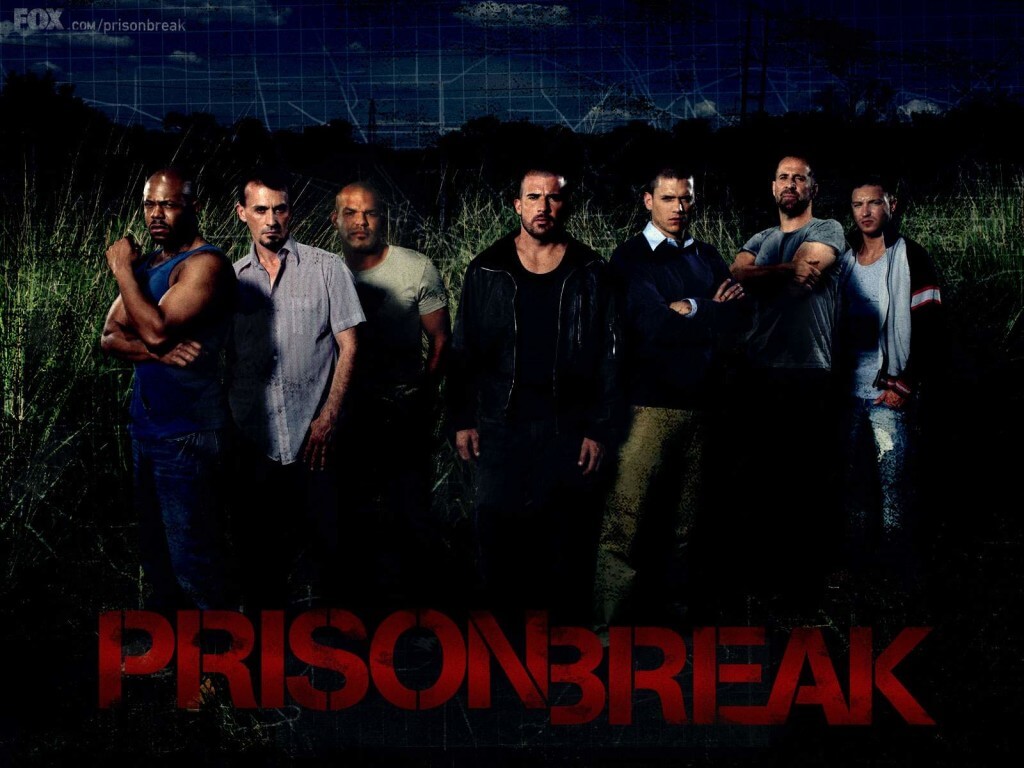 PRISON BREAK – Seasons 1-4
Prison Break was one of the few television shows to not only make it a few seasons but get a wrap-up movie to supposedly tie up all loose ends. Reviews for the final film are mixed, but overall the television show was a hit while it was on the air. A high stakes prison drama with a pair of brothers working toward escape, Prison Break is worth the watch and isn't as brutal or unnecessarily gratuitous as some of shows on TV today.
~~

FRASIER – Seasons 1-11
Once called the smartest show on television, Frasier was a high brow comedy following the intellectual foibles of the Crane family and friends. The pairing of David Hyde Pierce and Kelsey Grammar made for quick witted conversations about the finer things, and Frasier saw a long run through the 90′s. Often heartfelt and emotionally engaging, if you can catch and hold on to some of the yawn-and-you'll-miss-them references to high society while following the Cranes through their everyday misadventures the show is a lot of fun!
~~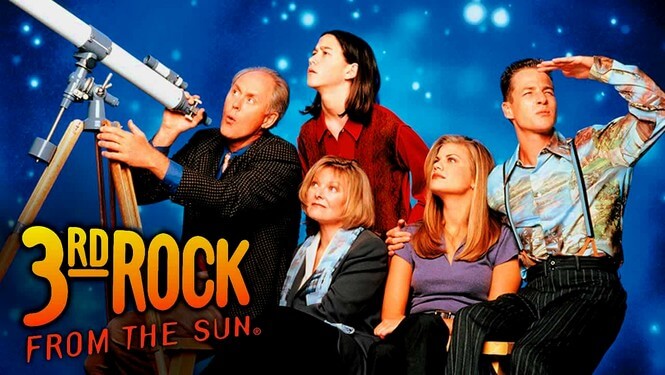 3RD ROCK FROM THE SUN – Seasons 1-6
Easily one of the highlights of television in the late 90′s, 3rd Rock from the Sun saw an alien transplant family exploring the wild world of humanity for the first time. Sent from across the stars to study our planet, the Solomon's were eccentric, overly outgoing, and often inappropriate at the best times. Seen as Joseph Gordon-Levitt's Boy Meet World in the sense that he essentially grew up on the show, 3rd Rock saw the family go through and try to understand the ups and downs of living life like the rest of us…just a little stranger.
~~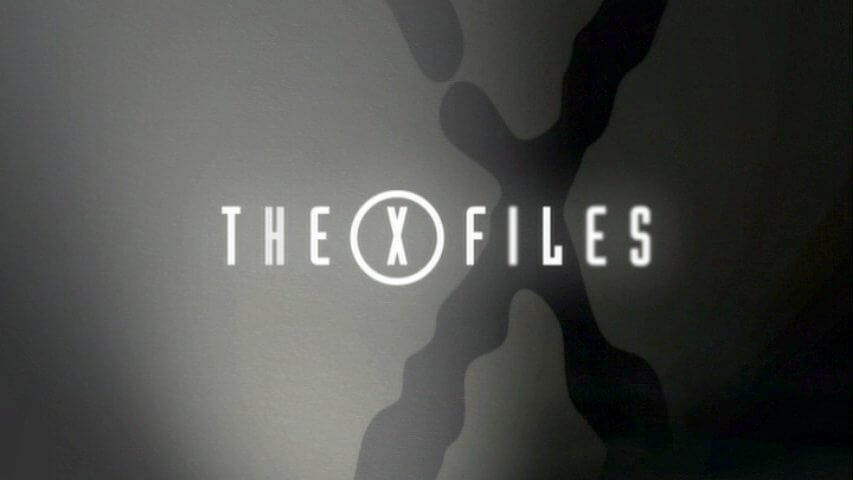 THE X-FILES – Seasons 1-9
Easily the creepiest show on television in the 90′s, The X-Files scared fans while also instilling a hope and curiosity in the otherworldly. Agent Mulder and Agent Scully are a dynamic duo on par with any to ever grace the television screen, and their exploration into the unknown, together, was always part of the appeal. The entire series is available on Hulu!
~~

THE PRETENDER – Seasons 1-4
A child prodigy to the extreme, The Pretender (Jared) is like Leonardo DiCaprio's character in Catch Me If You Can but 100% smarter and better at what he does. Jared can walk in and out of any profession with a confidence and know-how that would put the best in their field to shame, and watching him evade the people who raised him in a bubble is a lot of fun.
~~
QUICK FIX HULU'S WEIRD, WHACKY, & WILD PICK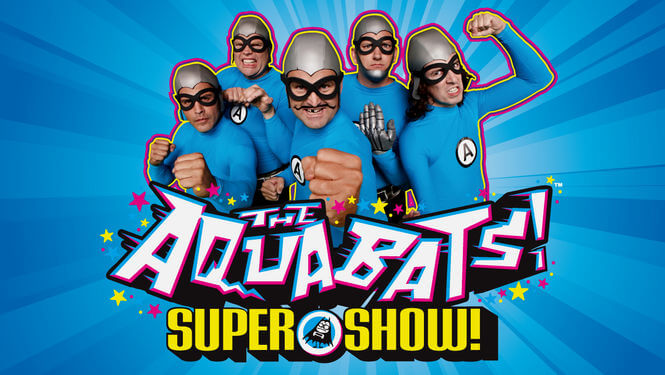 THE AQUABATS! SUPER SHOW! – Season 1
If you were a fan of The Aquabats back in the day, or if you're looking for a SpongeBob-like live action television show for your kids, The Aquabats! Super Show! is a ridiculously silly ride. Hulu has what appears to be the entire first season, and the show is innocent action-packed fun ala a sillier Power Rangers mixed with some ska music and utter ridiculousness. If you're sane, and whacky stupidity drives you crazy, you probably won't enjoy a minute of this show. That said, if The Aquabats was one of your favorite bands then enjoy some more familiar weirdness from the guys you know and love.
~~