QUICK FIX Movies To Watch #51-55 show the real world going a little wild
Quick Fix Movies To Watch is a weekly column of mixed movie suggestions for both the avid film fan and the casual movie-goer. Dive in, swim around a little bit, and come up with a new movie or two you think is worth watching. They're all great!
This week's Quick Fix takes a look at Trainspotting, Fear and Loathing in Las Vegas, MacGruber, Office Space, and Saved!.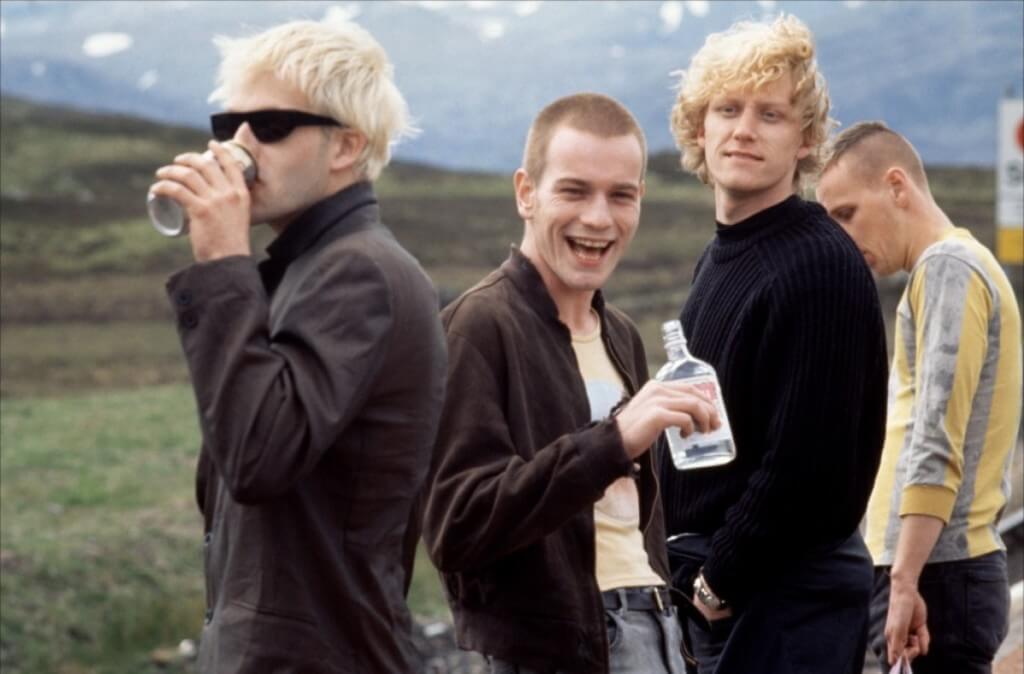 QUICK FIX Movie To Watch #51: TRAINSPOTTING
Release: 1996    Rating: R    Director: Danny Boyle
Stars: Ewan McGregor, Johnny Lee Miller, Robert Carlyle, Ewen Bremner, Kevin McKidd, Kelly Macdonald
I'll have all of Danny Boyle's films on this list before long, it's inevitable. That said, Trainspotting found it's way into my VCR during high school and opened up the world of Boyle's brilliance and cinematic craft to me. Boiled down on a spoon, the film follows varying degrees of heroine addicts in Edinburgh and how the drug affects their lives. While there are highs among the lows it's safe to say heroine is bad news, and I for one will always "choose life" and all that entails. Ewan McGregor is our protagonist (although I'm not sure there's ever a time we root for him whole-heartedly), and watching him try to shape his filthy existence into something resembling a life is eye-opening at times and terrifying at others.
HIDDEN GEM: If you haven't seen the baby scene as a clip or a parody expect some dread and accompanying goosebumps when that madness comes around. It's intense. Also, anyone who has become a fan of Robert Carlyle through Once Upon a Time gets to see the man as a hard drinking bar fighting madman well before his Rumpelstiltskin days.
~~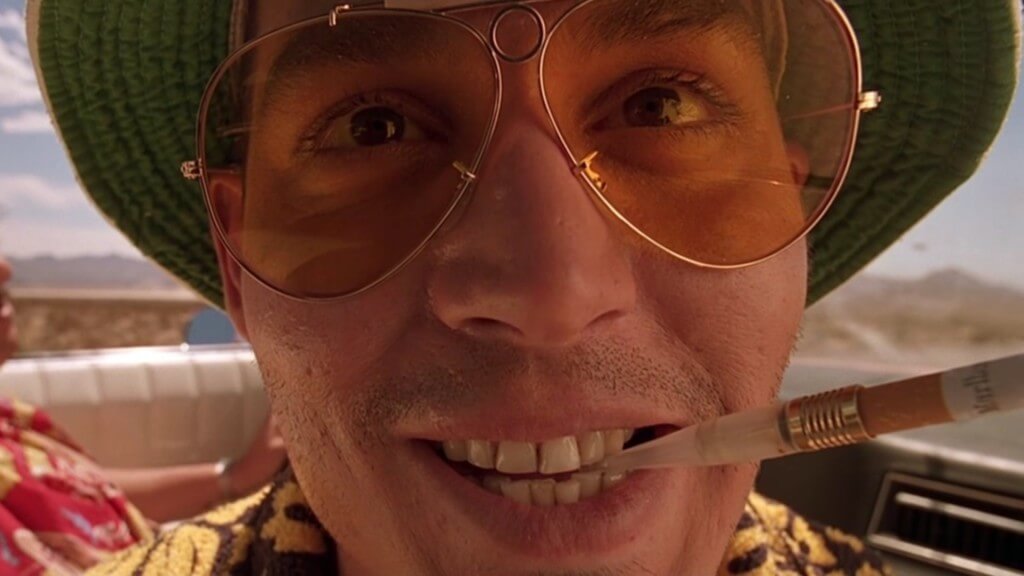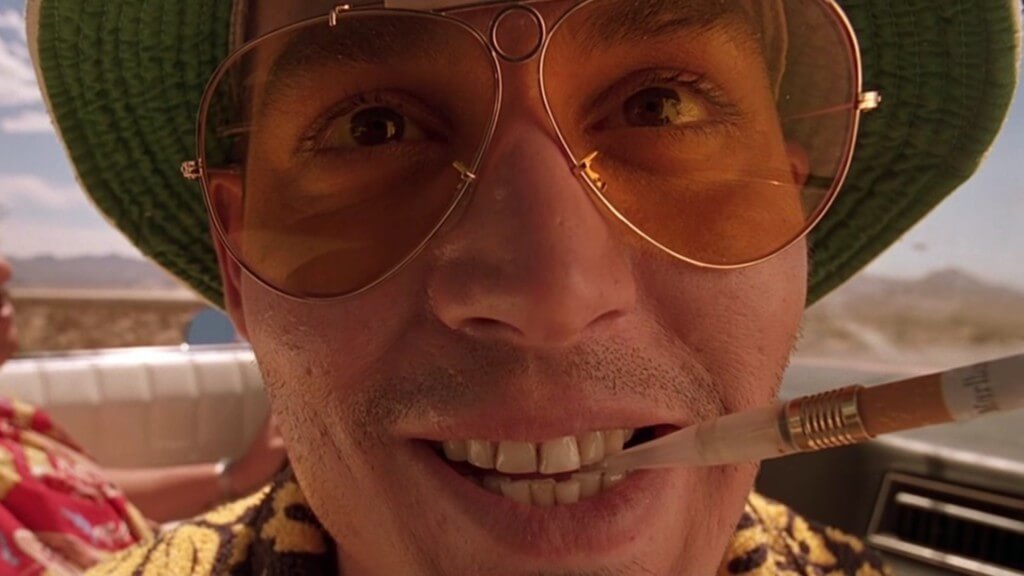 QUICK FIX Movie To Watch #52: FEAR AND LOATHING IN LAS VEGAS
Release: 1998    Rating: R    Director: Terry Gilliam
Stars: Johnny Depp, Benicio Del Toro, Tobey Maguire, Christina Ricci, Gary Busey, Cameron Diaz
Fight Club, Requiem for a Dream, Fear and Loathing in Las Vegas – that's pretty much the trio of films in high school that I watched weekly, soaking in the surreal insanity like the impressionable sponge I was back then. Fear and Loathing the film was my introduction to Hunter S. Thompson and the dangerously sane prose the man created, and Johnny Depp's big-screen incarnation of the father of Gozno journalism is fantastic. Thompson was a mad man by any definition, and Fear and Loathing in Las Vegas will always be a tribute to the madness and all its twisted obscurity.
HIDDEN GEM: The scene of Depp and Del Toro driving through the dessert doing drugs and alluding bats leads to an encounter with Toby Maguire's hitchhiker character. It's drug-cinema gold all around. There are so many gems in this one. The lizards in blood and the need for golf shoes. The orangutan and the crazy circus. The adrenaline drug. Christina Ricci's wild Barbara Streisand obsession. The police convention. And on and on like Jefferson Airplane on a tape player in a bathtub.
~~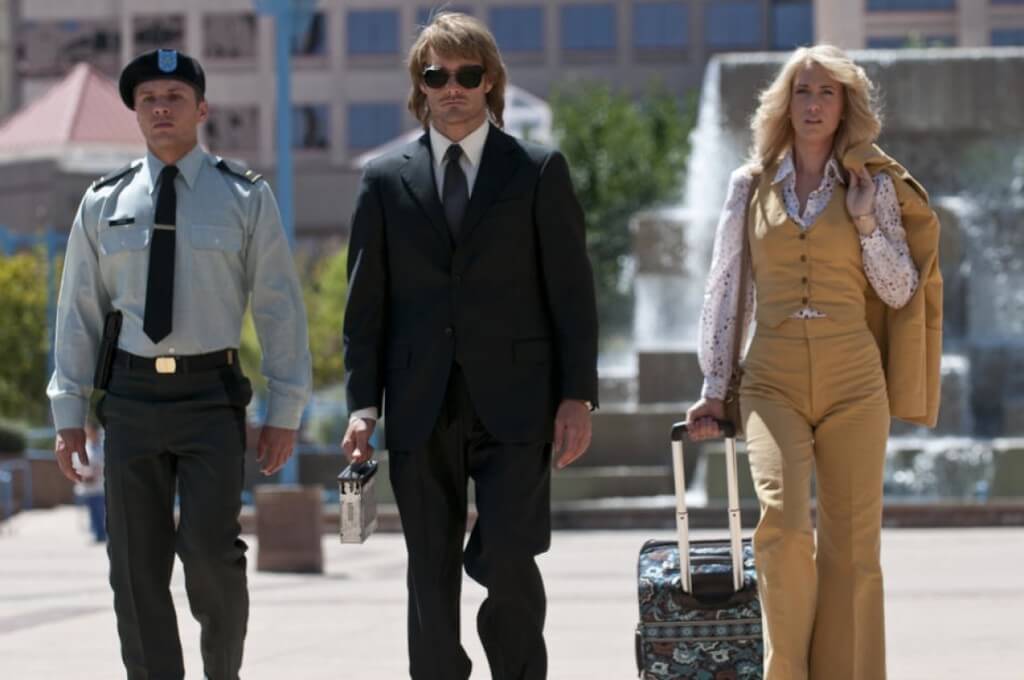 QUICK FIX Movie To Watch #53: MACGRUBER
Release: 2010    Rating: R    Director: Jorma Taccone
Stars: Will Forte, Ryan Phillippe, Kristen Wiig, Val Kilmer, Powers Boothe, Maya Rudolph
Most of the sketch-to-film SNL adaptations never really hit home for me as they came and went from the theaters, and when I learned they'd be making a full-length MacGruber movie I had no interest whatsoever. That said, when I picked up this unexpectedly hilarious MacGuyver parody for the first time I found everything about it over-the-top and ridiculously funny. Where most SNL adaptations seemed to stretch 2 minutes of recognizable jokes over a movie's worth of bad background noise, MacGruber peppered a movie's worth of well-written hilarity with 2 minutes of sketch callbacks that never seemed forced or misplaced.
HIDDEN GEM: Watching Kristen Wiig do her thing is great. The woman hits my funny bone more often than not, and it's nice to see her working and succeeding outside of SNL. But the real hidden gems of this movie are a piece of celery, a license plate number, and Val Kilmer's name. Ridiculous!
~~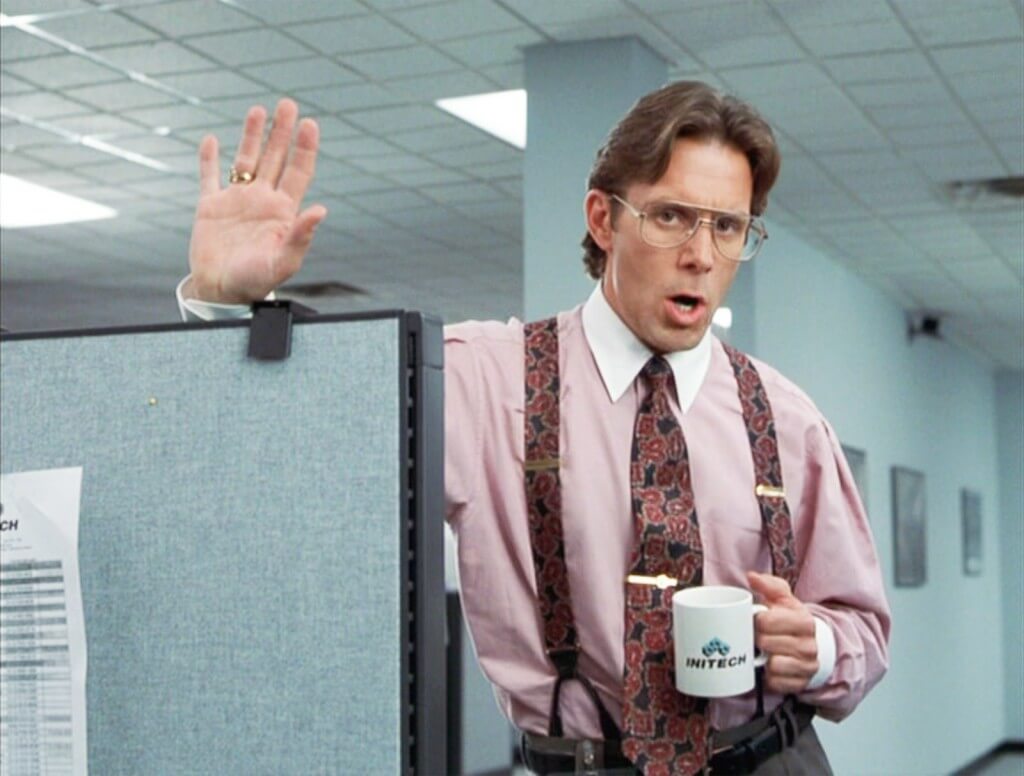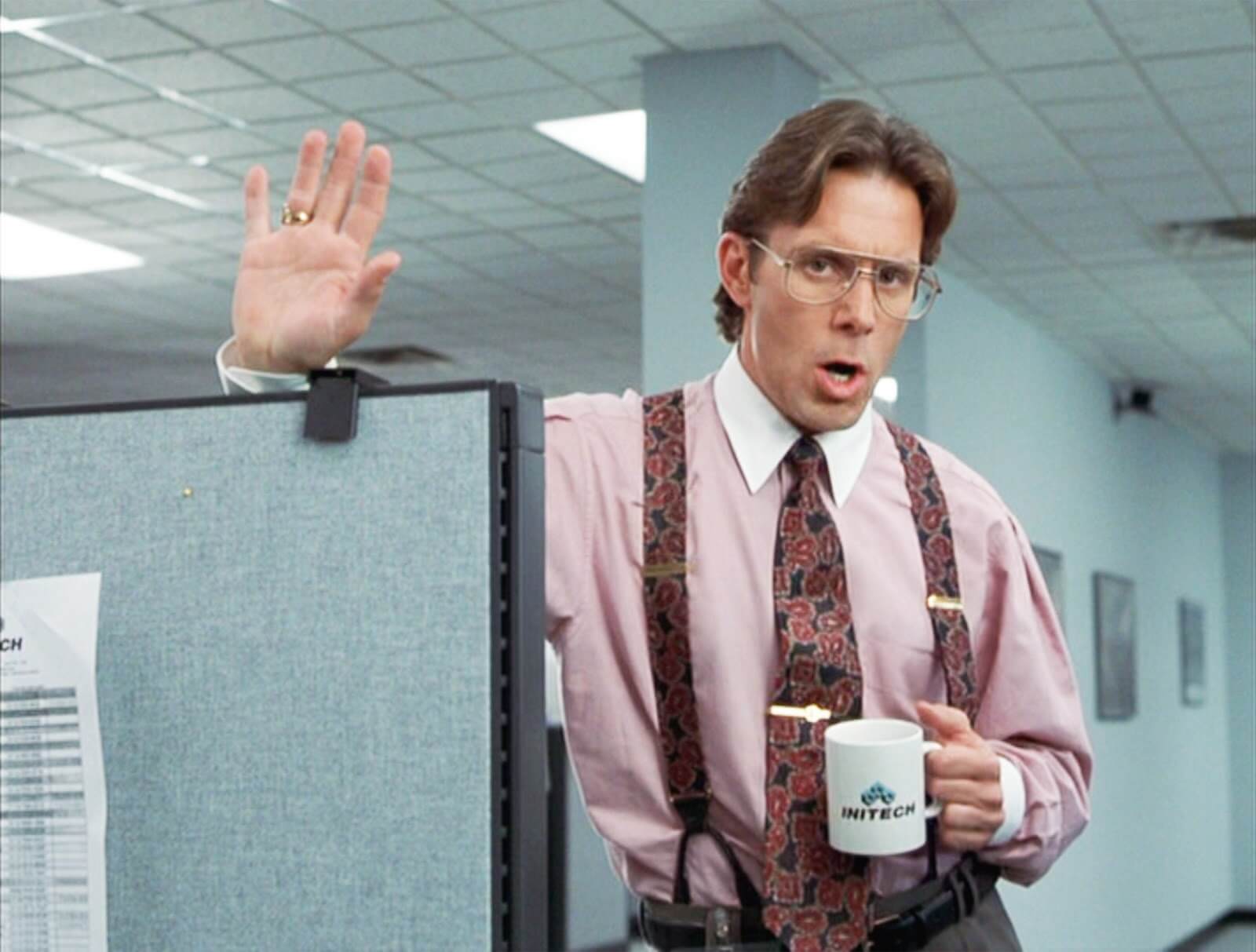 QUICK FIX Movie To Watch #54: OFFICE SPACE
Release: 1999    Rating: R    Director: Mike Judge
Stars: Ron Livingston, Jennifer Aniston, Gary Cole, Stephen Root, David Herman, Diedrich Bader, John C. McGinley
I don't think I truly appreciated everything Office Space made fun of until I joined the cubicle farm corporate world for the first time. Now that I'm part of that world the movie just feels so right, hitting pretty much everything annoying about working as a cog in the corporate machine. From having a handful of people on your case every time you make a mistake to office equipment not functioning properly, Office Space examines the quirks, kicks, and under-the-skin itches one man magically overcomes with a life-changing session of hypnotherapy. Highly recommended for anyone stuck behind a desk on a daily basis.
HIDDEN GEM: Milton (Stephen Root) is adorably dangerous and overlooked by essentially everyone in the office. He's the slowly unraveling thread on the edge of the Initech sweater, and everything about him is awesome.
~~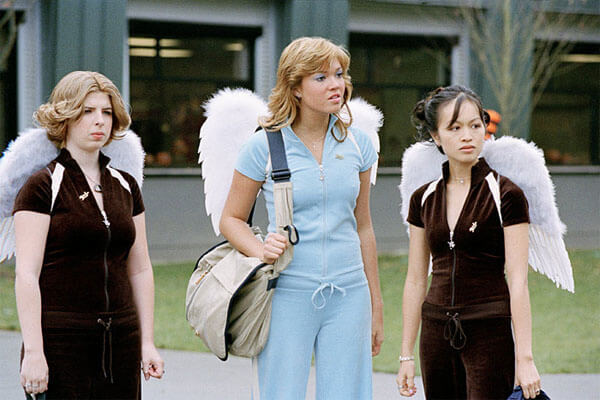 QUICK FIX Movie To Watch #55. SAVED!
Release: 2004    Rating: PG-13    Director: Brian Dannelly
Stars: Jena Malone, Macaulay Culkin, Mandy Moore, Patrick Fugit, Mary-Louise Parker, Martin Donovan
Saved! (exclamation!) is a sweet coming of age story set against a suburban and very religious background. The school featured is not a high school, it's a church school (complete with sermons and religious celebrations), but don't let that scare you away. The movie is a really fun look at the different cliques and personalities that this kind of school and upbringing creates. From the bible-thumping, attractive and popular girls (Mandy Moore and crew) to the skater/pastor-principle's son (Patrick Fugit) to the naively innocent sinner (Jena Malone) and all the inbetweens this cast of characters makes for an enjoyable cornucopia of mismatched pieces.
HIDDEN GEM:  It's nice to see Macaulay Culkin play an intelligent yet broken outsider in a wheelchair. Granted, the movie hits a couple cliche notes with his character, but I think his arc is one of the most satisfying in the film.
~~