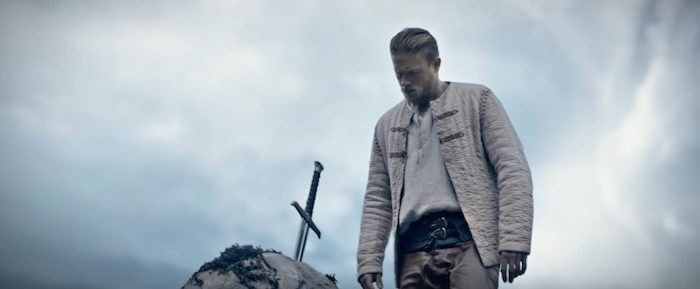 First King Arthur: Legend of the Sword trailer is less Ritchie-infused than expected
There have been more than a few big screen tellings of the King Arthur tale, but this spring Guy Ritchie (Snatch, The Man From U.N.C.L.E.) is re-imagining the story in his own style. King Arthur: Legend of the Sword got its first trailer way back in July when it debuted at Comic-Con, but it kind of came and went without making much of a splash. The trailer has been on my list of previews worth sharing, and it's about time I cleaned up that list. The first trailer really does make the story feel like a Guy Ritchie joint, with quickly revealed plot points and plenty of crazy camera action, so it should be interesting to see what the director can bring to a swords and sandals epic. If anything, Jude Law's villain Vortigern looks like fun.
Watch the first trailer, read a plot synopsis, and check out the poster for King Arthur: Legend of the Sword after the jump.