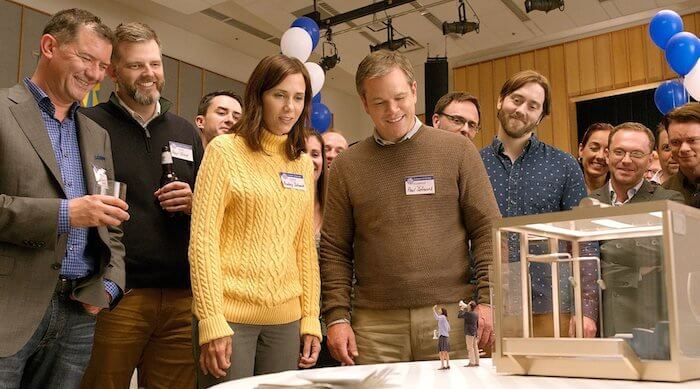 Downsizing trailer shrinks Damon and Wiig down to a manageable size
The first trailer for Downsizing dropped mid-month to preview the upcoming Honey I Shrunk the Adults-style overpopulation and responsible budgeting dramedy from director Alexander Payne (Sideways, Nebraska). Imagine a world in which $52,000 is worth $12 million because you're only a few inches tall and your resource demands are only a fraction of the cost. Sure, shrinking yourself and your financial responsibilities may be exciting and adventurous at first, but I bet the seams start to come apart when the gravity of what you've done sets in. That's the premise of Payne's Downsizing, an odd movie that sees a tiny Matt Damon scraped off a hospital table by a nurse with a spatula, and I'm curious to say the least.
Watch the first trailer for Downsizing and read a short plot synopsis for the movie after the jump.