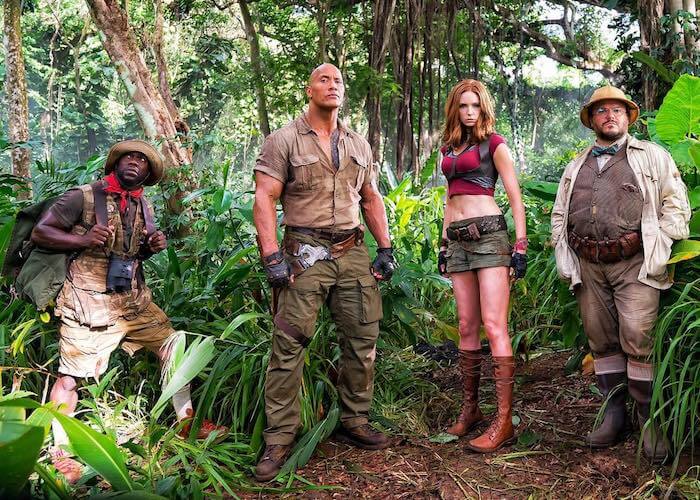 Jumanji: Welcome to the Jungle trailer takes a Tron turn
The first trailer for Jumanji: Welcome to the Jungle, the upcoming remake/reboot no one really wants but we're all curious about, was released a while ago but is worth checking out if you haven't seen it yet. I'm late to the party, and I remember cocking an eyebrow and filing this trailer away in June when I first gave it a watch. The remake/reboot/sequel(?) sees the iconic board game turned into a Nintendo-like video game and updated for a new generation. Instead of wooden pieces and real-world wildlife, it looks like this time around we're being immersed in a virtual reality-type, body transfer…thing. Check out the trailer and you'll see what's going on.
Watch the first trailer for 2017's Jumanji, read a plot synopsis, and glimpse a poster for the movie after the jump.