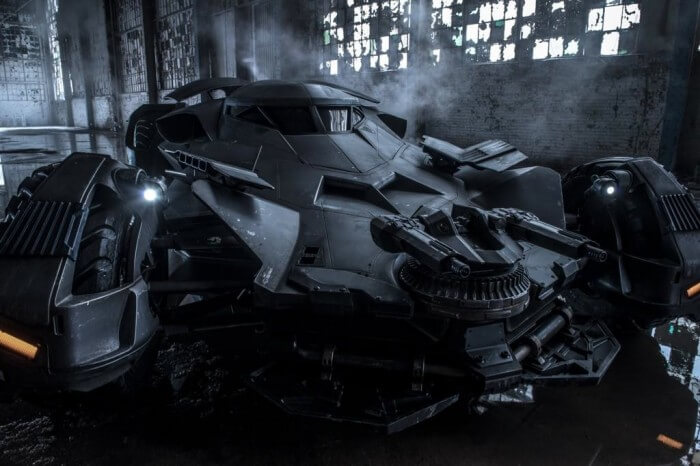 Geek Out! is a quick glimpse of something new and cool without a story's worth of text to wade through.
Quick on the heels of Instagram leaked set photos from Batman v Superman: Dawn of Justice comes an official look at the Batmobile. That's it up above. While I'm not normally in the habit of posting set photos or leaked blurry images, I've also included the two photos that hit the Web earlier today, and with all three we get a pretty nice picture of what to expect in the film.
Check out the two leaked images after the jump, and don't forget about the first tease of the Batmobile and Ben Affleck in his Batsuit we got way back in May.