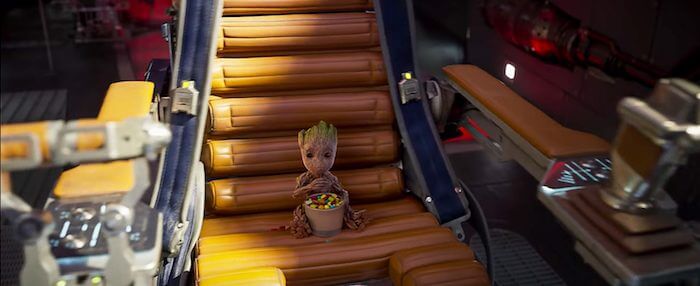 Baby Groot is super cute in new Guardians of the Galaxy Vol. 2 trailer
I think it's safe to say that Baby Groot will officially steal the show come May when Guardians of the Galaxy Vol. 2 hits theaters. That said, every member of the team stands out in their own way, and it looks like we'll be seeing a familiar face or two officially join the ranks this time around (looking at you Nebula and Yondu). Plus, a handful of new players are on screen for the first time (Pom Klementieff's Mantis, Kurt Russell's Ego), and we're bound to see more of them as the Guardians of the Galaxy cross paths with The Avengers in the near future. Until then, get hyped and crack a smile, because the brand new trailer for Vol. 2 is here and kicks ass.
Watch Star-Lord and crew do their thing in the new trailer and two new posters for Guardians of the Galaxy Vol. 2 after the jump.