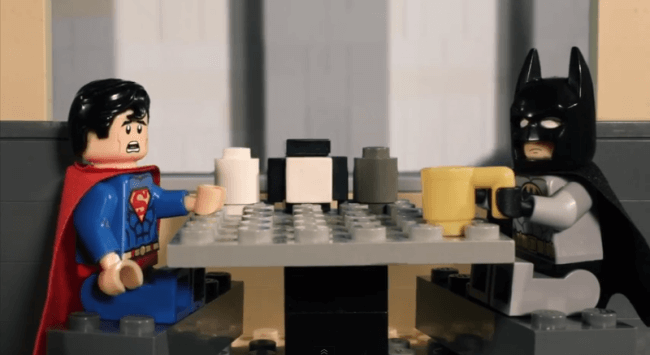 Superman feels robbed in this HISHE treatment of The Lego Movie
I'm a big fan of the work the folks over at How It Should Have Ended are doing, and their newest video takes on The LEGO Movie. It's essentially Superman being baffled that he didn't have a bigger role in the movie, and he's a little irked that he and his superhero pals were such pushovers.
If you haven't seen The LEGO Movie, just know this video contains a few spoilers. If you have seen The LEGO Movie, you're going to get a kick out of the conversation Batman and Superman are having. Give it a watch after the jump!