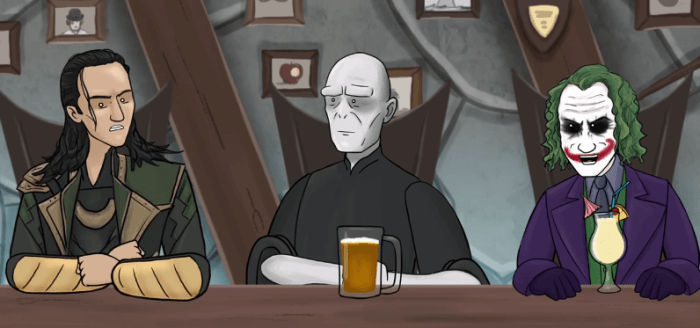 Evil antics await at the silly HISHE Villain Pub
The How It Should Have Ended crew have made a name for themselves by putting a comically-animated twist on popular films, but they've also been having a lot of fun with their Super Cafe and fairly new Villain Pub sketches. These little gems don't get as much notice as their blockbuster parodies, which is why the newest Villain Pub entry titled To The Tailor!!! passed under the radar a few days ago. It's worth a chuckle, but the new setting doesn't have the support of Batman and Superman, who are hilarious together, like Super Cafe, so it's still getting a feel for those new legs.
Watch the new Villain Pub animation, and catch the first entry in the series, after the jump.