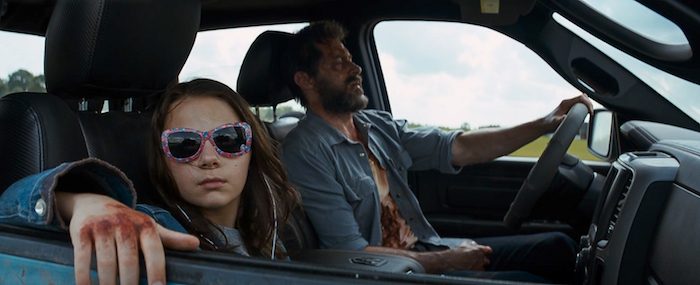 Logan has a protege in second trailer for R-rated mutant movie
Logan is the upcoming R-rated Wolverine movie, in case you haven't heard, and a brand new trailer for the film debuted this morning. It's got all the claw-popping action and R-rated goodness fans of the character have been hoping for since he was first introduced to the big screen by Hugh Jackman way back in 2000 (has it really been 16 years?!). The first Logan trailer set a somber tone that was more The Last of Us than it was a superhero movie, which was just fine with fans of the franchise and the hit video game. These new trailers (both a green band and a red band) show us more of the X-Men side of things and delve a little deeper into the Logan/X-23 relationship that develops in the movie. That little girl in the header image is X-23, and she's got adamantium claws just like Wolverine. Honestly, I don't know much about her character than that, but I'm definitely open to learning more once the movie hits this March.
Watch the new trailer(s) for Logan and read a short plot synopsis after the jump.