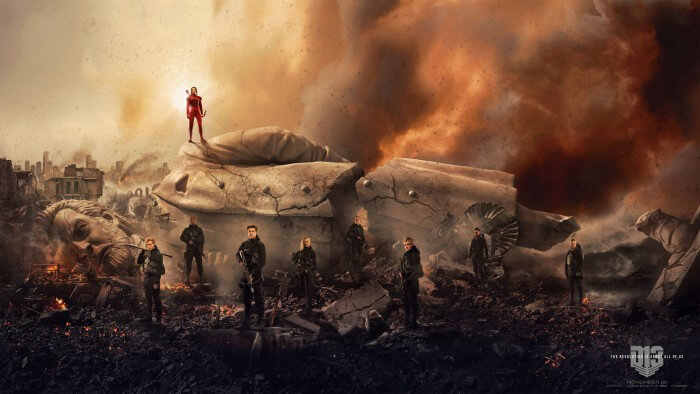 Geek Out! is a quick glimpse of something new and cool without a story's worth of text to wade through.
The Hunger Games: Mockingjay – Part 2 new banner poster
The Hunger Games: Mockingjay – Part 2 is primed to finally wrap up the franchise that started it all as far as action/adventure/tween angst post-apocalyptic book-to-screen adaptations are concerned. A new banner poster for the film made the rounds recently, and it shows the resistance, led by Jennifer Lawrence's Katniss, toppling a giant statue of President Snow. What do you think? Ready for the end of The Hunger Games movies?
You can check out the latest trailer by clicking the link above, click on the poster to see a larger image, and you can watch the movie when it hits theaters on November 20, 2015.