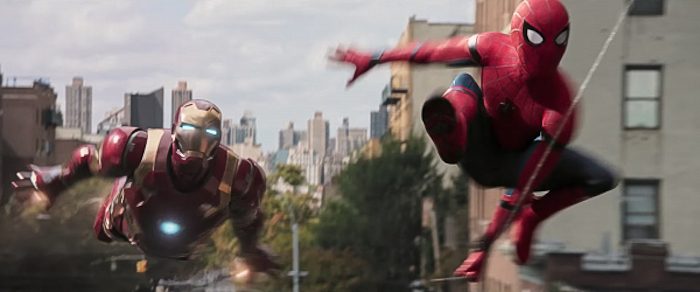 First Spider-Man: Homecoming trailers swing in and look promising
The first trailer for Spider-Man: Homecoming, Marvel's highly anticipated Spider-Man standalone film, finally swung in last night courtesy of Jimmy Kimell Live! The tone is less bombastic than previous Marvel ensembles, which is to be expected, but there's a nice hint of coming of age and an unwritten Birdman joke in there somewhere. Personally, I'm not frothing at the mouth like some fans, but the movie looks like it could be the (third) rebirth of Spider-Man that finally sticks. Who knows what kind of witchcraft and deals with the devil went on behind closed doors for Marvel to finally get their hands on the property. Regardless of the behind-the-scenes canoodling, filmgoers are grateful.
Watch the first official Spider-Man: Homecoming trailer, check out the international trailer, and read a plot synopsis for the film after the jump.