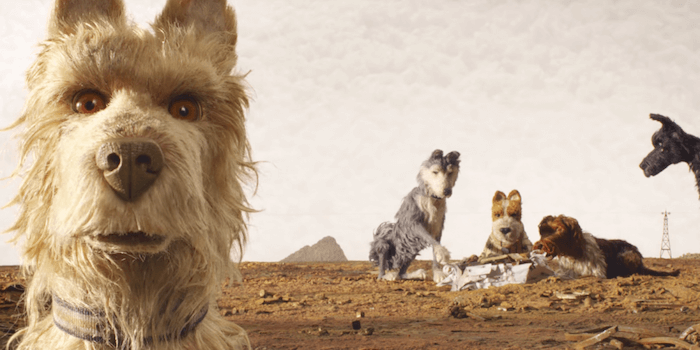 First trailer for Wes Anderson's Isle of Dogs
Isle of Dogs debuted its first trailer just over two months ago, so my apologies for only now sharing it. The site's due for a redesign, and I've been falling behind, but it's good to be back. The new stop-motion full-length feature from Wes Anderson comes eight years after Fantastic Mr. Fox, the director's first foray into stop-motion, and it's great to see Anderson dipping his toes into the medium again. This time around, we're taken to Japan twenty years in the future, a time when overcrowding of the canine population leads to an outbreak of dog flu, and then we crash land with the film's main character onto…wait for it…an isle of exiled dogs. The premise is fun, the voice acting is top-notch (Anderson has a rolodex full of familiar faces/voices to fill out his cast), and the fine edge and composition that have become a Wes Anderson staple all make Isle of Dogs worth the watch. I'm loving everything I see here.
Haven't heard of Isle of Dogs or need a refresher since it's been so long since the trailer dropped? Watch the trailer, read a short plot synopsis, and check out two posters for Isle of Dogs after the jump.