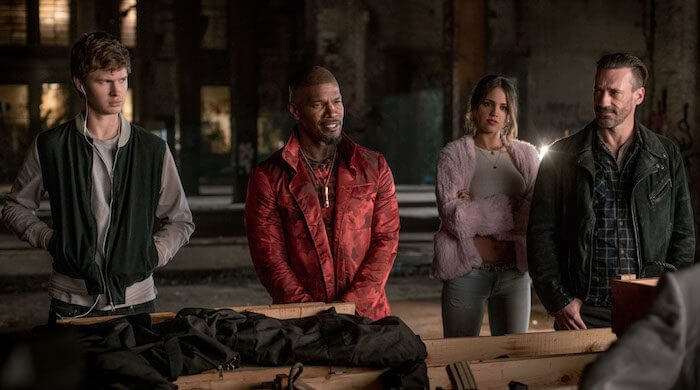 Edgar Wright's Baby Driver gets two very different trailers
The first trailers (official U.S. and international) for Edgar Wright's musically infused action comedy Baby Driver have debuted, and they're a mixed bag. Meaning, both trailers do their job of previewing the movie, and it looks like fun, but the pair establish such disparate tones that you'd think there was two different cuts of Baby Driver hitting theaters in August. That said, if you weren't aware this was an Edgar Wright affair, there's nothing outstanding that drips with his style enough to immediately be recognizable. That's both intriguing and disconcerting, especially when you hear a beat or two pulled straight from paint-by-numbers "good guy in a bad spot" type movies. Wright has yet to let film fans down though, so here's hoping Baby Driver sits nicely atop his director's resume.
Watch both trailers for Baby Driver, read a short plot synopsis, and check out the first poster for the movie after the jump.