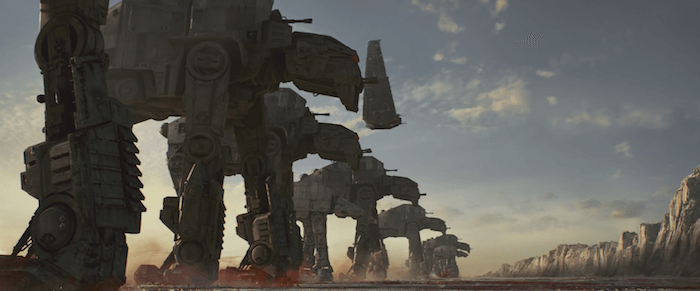 New Star Wars: The Last Jedi trailer questions Rey and Kylo Ren's loyalties
A brand new full-length Star Wars: The Last Jedi trailer just debuted, and it's safe to say the long-awaited eighth installment in the originally planned nine-film franchise is high on film fans' must-watch lists this fall. Comparisons to Empire Strikes Back aside given this one's in the middle of the three-film current arc, there's definitely a darker tone and an ominous ending to to new trailer. Loyalties are in question, the death of an iconic character is essentially dangled in our faces, and on the surface it appears Rey and Kylo Ren are joining forces. The Last Jedi's second full-length trailer is bound to be dissected and put under the microscope even more than the newest Justice League trailer, and there's plenty of eye-popping, theory-sparking new footage to sink your teeth into. Star Wars Episode VIII: The Last Jedi-Rey's Emotional Rollercoaster; Damn Those AT-ATs hits theaters just in time for Christmas, so you've got plenty of time to watch and re-watch the new trailer before then.
Check out the brand new Star Wars: The Last Jedi trailer after the jump.