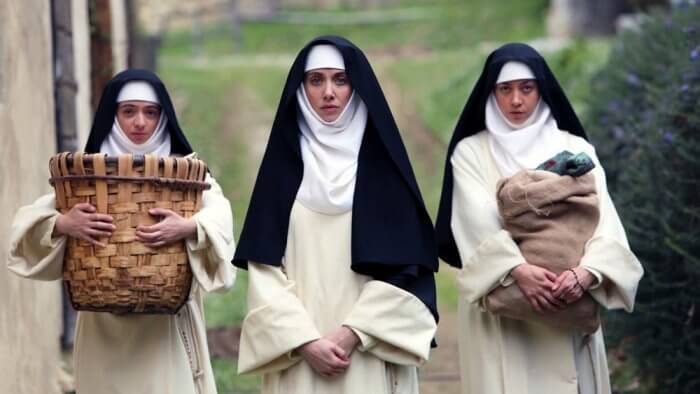 The Little Hours trailers feature foul-mouthed naughty nuns
The Little Hours looks like a chance for some funny women to get a little unhinged and raunchy while playing dress-up as nuns. Sound like fun? It could be, but the movie could also be a bit too much for some people. If the first red band trailer is any indication, these nuns aren't holding back, and we're in for screaming, swearing, sexing, and general nunnery shenanigans. The cast is a blend of comedy favorites, and it's fun to see these performers together in what may easily be dismissed as a raunchy comedy period piece akin to Your Highness. I'm optimistic, but this kind of humor is hit or miss most times. The fine line between hilariously absurd and offensive for the sake of being offensive is a tough one to walk. That said, there's talent here who have been successfully swimming in that strange pool for quite some time, and it's been working for them. Naughty nuns seems like a logical stepping stone.
Watch a few trailers for The Little Hours, read a plot synopsis, and check out a handful of posters for the movie after the jump.