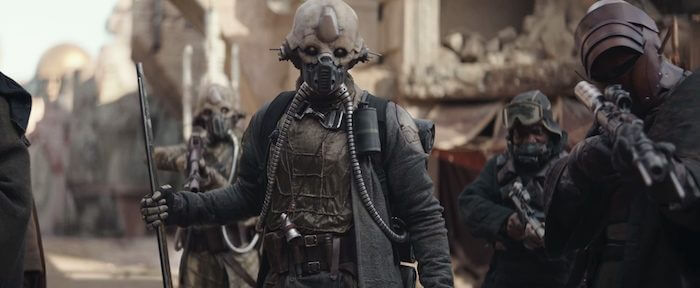 Final trailer for Rogue One: A Star Wars Story focuses on our heroes' hope
Rogue One: A Star Wars Story was rumored to be too dark for casual fans and the Disney movie-going audience, but you'd never know it if this new trailer was your introduction to the movie. If the second official full-length trailer is any indication, there's plenty of roll-your-eyes hope injected to help soften the (most likely) deaths of everyone involved. After all, these are the characters who steal the Death Star plans that Leia gives to R2D2 in A New Hope, right? And Darth Vader is here to try and stop them, right? With that in mind, it's hard not to focus on the almost campy, pre-cynical critic tone set by this trailer for the newest Star Wars movie, but maybe I'm alone in thinking the light-heartedness is just a little oversaturated. That said, there's plenty of Star Wars on display – stormtroopers, Vader, lone man standing in the desert, droids, etc.) – so if you're already sold on Rogue One there's more here to dig in to.
As is the case with most late trailers these days, Rogue One: A Star Wars Story's new trailer seems to outline the plot beat by beat, so consider yourself warned if you're trying to avoid spoiler territory. If that's the kind of territory you like to explore, watch the trailer and check out a new poster for the movie after the jump.