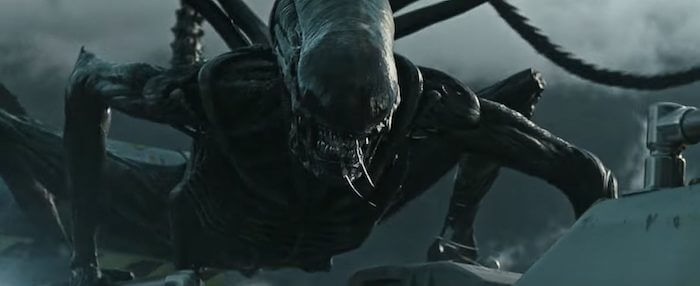 Xenomorphs are officially back in new Alien: Covenant trailer
A brand new trailer for Ridley Scott's upcoming Alien: Covenant hit yesterday, and fans of the franchise are breathing a collective sigh of relief while simultaneously letting out giddy gasps in anticipation. If Logan is the Wolverine movie fans have been waiting for, Alien: Covenant appears to be the Scott-directed xenomorph follow-up Alien die-hards have wanted since he introduced the acid-for-blood bugs way back in 1979. Personally, I'm loving everything I've seen so far, but this newest trailer gets a bit…spoilery/silly/too much…there in the end. Maybe it's just me.
Also premiering recently, a short film titled "Prologue: Last Supper" sets a more comfortable tone while introducing James Franco's captain and letting us see a few more faces from the crew. It's a nice introduction to the humans we'll see on screen before they're all brutally killed, so consider it a cherry on top of the new trailer.
Give the brand new trailer for Alien: Covenant and the short prologue film a watch after the jump.