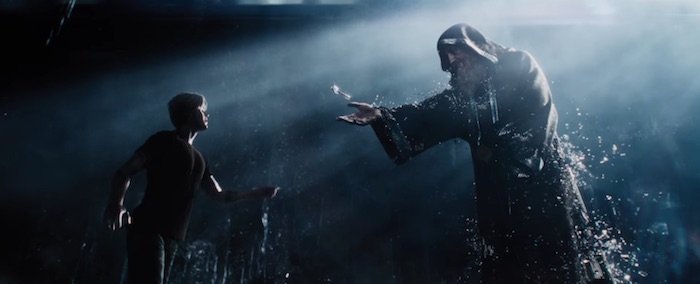 Spielberg's Ready Player One adaptation teased in first trailer
The newest trailer for Stephen Spielberg's upcoming adaptation of Ernest Cline's divisive sci-fi '80s nostalgia novel just dropped today, and it's something. Cline's book received as much praise as it did punishment for being what boils down to Willy Wonka's Wild Ride of Nostalgia. A large portion of the book involved callbacks to toys, games, movies, and just about anything you can think of from the '80s brought back to life through the OASIS–a virtual reality video game world. I didn't hate or love the book, but the callbacks and nods were a bit heavy-handed at times (one of the main plot point challenges saw the protagonist reenact the entirety of Ferris Bueller's Day Off). That said, I have friends who absolutely loved the book and the world Cline created/adapted. Whether you're a fan or a skeptic, Spielberg's adaptation is hitting theaters next March. The first/sneak peek trailer came out of Comic Con earlier this year.
Watch the new trailer for Ready Player One, read a plot synopsis, and check out the first poster for the movie after the jump.