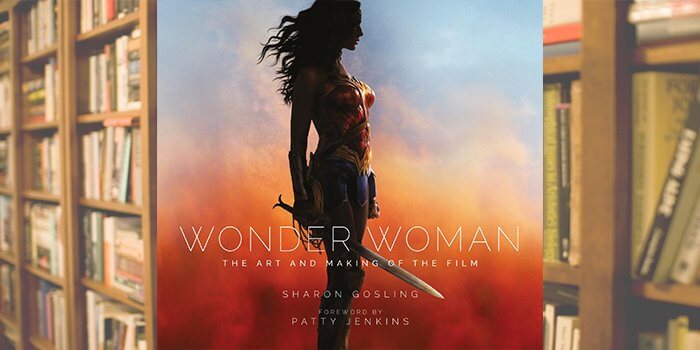 Wonder Woman: The Art and Making of the Film is the coffee table book for fans
DC Comics fans and big-screen universe defenders finally have a strong film to rally behind with Wonder Woman. Director Patty Jenkins essentially hit it out of the park on the solid, one-small-step moonwalk for female directors front, with some outlets touting Wonder Woman's success as a battle finally won and another glass ceiling finally broken. Regardless of how you feel about behind-the-scenes accomplishments, it's safe to say Wonder Woman's success is a DCU godsend, paving the way for wayward fans to rejoin the fold. All signs point to Jenkins returning for a Wonder Woman sequel, and fans young and old can't seem to get enough of Gal Gadot's blockbuster superheroine.
If you're in that camp, proud of what DC has done and happy to support Wonder Woman as an old-made-new screen icon, you'll want to get your hands on Wonder Woman: The Art and Making of the Film from Titan Books. In true art and making of fashion, the book peeks behind the camera and teases movie magic from conception and production stages of the movie. I've said it once and I'll say it again–I'm a sucker for these art books, and I thoroughly enjoy flipping through the pages regardless of the movie just so I can see how those who made it happen went about their process and brought their vision to life.
Wonder Woman: The Art and Making of the Film doesn't break from formatting conventions in unpredictable ways, but it's fun to see storyboards, costume designs, set piece creation, and all the in-betweens come together to craft a big-screen, big-budget blockbuster. Take a look inside the book, read a little bit more about what's between the covers, and snag your copy of Wonder Woman: The Art and Making of the Film after the jump.