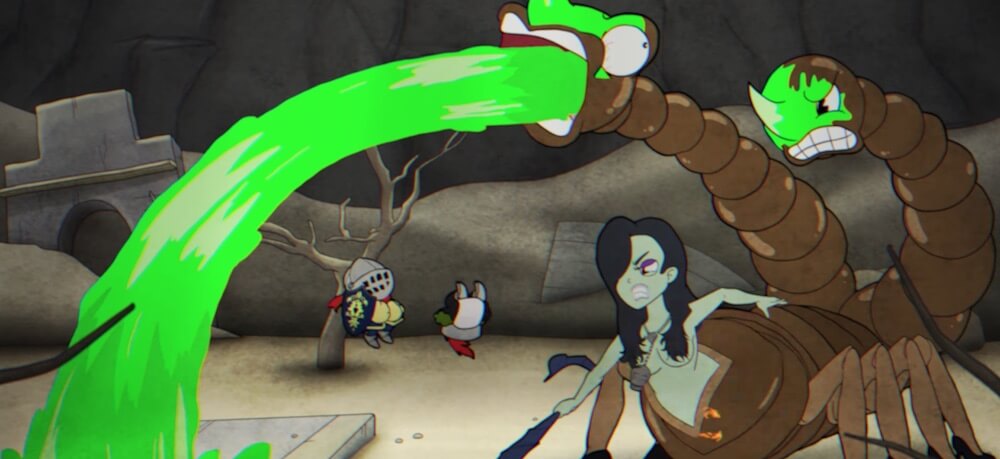 Cupsouls is a cute Dark Souls and Cuphead mashup animation
Cupsouls is a fun Dark Souls/Cuphead crossover animation that dropped a couple months ago, and I've had it in my "must share" file for a while. Both video games are known for their unforgiving difficulty, so it's only natural the folks over at 64 Bits saw fit to mash the two together. From first seeing "PRAISE THE SUN!" flash on screen with a barrage of brass to watching our cute little Dark Souls heroes tumble and flip as they face off against recognizable enemies, this is the kind of retrovision adaptation I can get behind. Bring on the BioShock, Fallout, and Witcher Cuphead mashups, and then someone make them playable!
Here's the Cupsouls animation for your viewing pleasure:
Not much more to say beyond, "Daww, wasn't that cute?" is there? So cute, in fact, that 64 Bits saw the appeal for a Cup Souls t-shirt and Cup Souls poster print.
Funny enough, the 64 Bits gang weren't the only ones to see the potential in a quirky Cuphead crossover, and while watching Cup Souls I was prompted to check out Pyramidhead by James Farr. It's a Silent Hill/Cuphead mashup that looks pretty easy to play in comparison. Check it out: