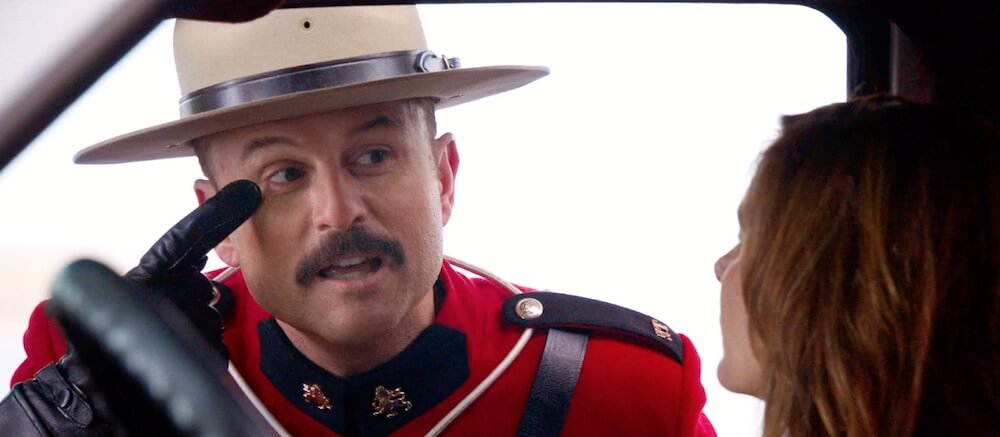 Super Troopers 2 full-length red band trailer debuts
The first official full-length trailer for Super Troopers 2 comes in the form of a red band hop across the Canadian border. Technically, a short teaser trailer dropped last August, but it wasn't much more than a pair of scene snippets whetting the appetites of rabid fans. The new trailer gives us a better look at the long-awaited sequel to arguably Broken Lizard's most enjoyable movie, and it looks like everything a fan would want and more. The boys are back, they're squaring off against a new group of rival officers (in this case the Royal Canadian Mounted Police), and there seem to be as many new jokes as there are callbacks in the trailer.
Give the new red band trailer for Super Troopers 2 a watch:
Super Troopers 2 was successfully crowdfunded in April 2015, and the Broken Lizard gang has been updating folks as filming and post-processing progressed. Personally, as much as I got a kick out of the first film, I have a hard time ranking this above Beerfest, Club Dread, or even The Slammin' Salmon. Each are quirky and irreverent in their own way, and each showcases the range of the actors/comedians in the same fashion. That said, of their movies worth a sequel, Super Troopers is right up there with Beerfest (still waiting on that Weedfest movie with Willie Nelson), so Super Troopers 2 makes sense. Here's hoping we get a maple syrup chugg-off with the Canadians as well as few fun surprises.
Here's a barebones plot synopsis for Super Troopers 2:
Everyone's favorite law enforcement team is back by popular demand with the long anticipated follow up to the cult comedy classic…Super Troopers. When an international border dispute arises between the U.S. and Canada, the Super Troopers–Mac, Thorny, Foster, Rabbit, and Farva–are called in to set up a new Highway Patrol station in the disputed area. Unconventional police work follows, and the result is…Super Troopers 2.
Super Troopers 2 stars Jay Chandrasekhar (who also directed), Kevin Heffernan, Steve Lemme, Erik Stolhanske, Paul Soter, Brian Cox, Rob Lowe, Emmanuelle Chriqui, Lynda Carter, Tyler Labine, Jim Gaffigan, Marisa Coughlan, and Will Sasso. The movie is appropriately hitting theaters on April 20, 2018.