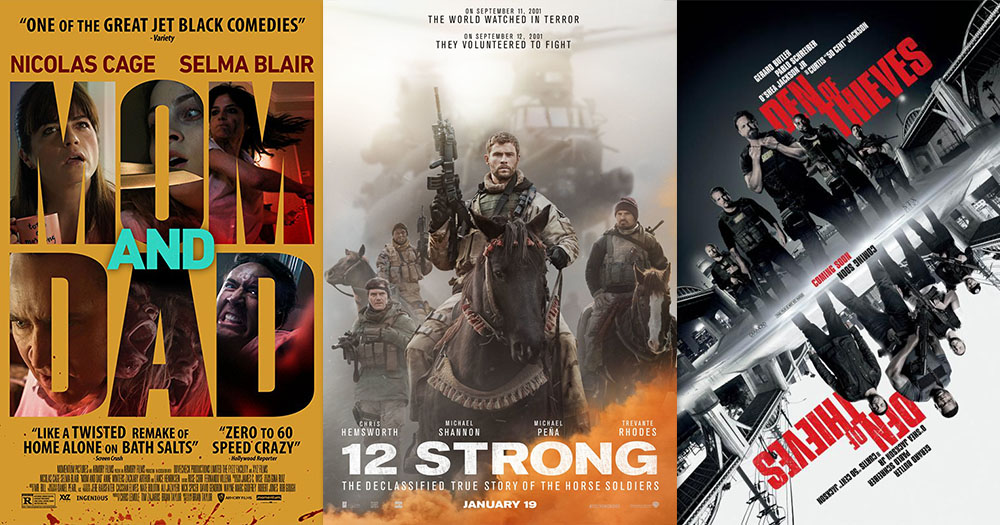 New movies in theaters include 12 Strong, Mom and Dad, and Den of Thieves
I'm trying to revive my weekly column spotlight on new and noteworthy movies in theaters that given week. I know I won't catch every new or limited release, but I'm hoping this will be a place you can check in and find something worth watching on the big screen in the coming week. This week's new in theaters releases worth mentioning include Mom and Dad, 12 Strong, and Den of Thieves.
Click on the poster or movie title below to watch a trailer for that movie, and check back next week to see what's new.